Introduction to Sharm el-Sheikh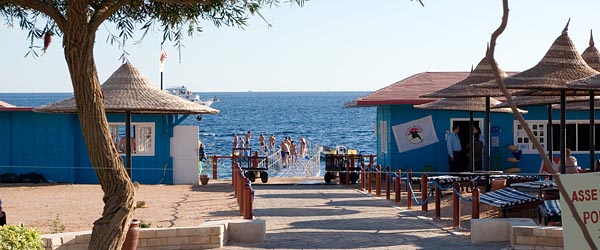 Sharm el Sheik is a resort town where wonderful excursions and great diving opportunities are always available. It is a peaceful and small village and its main economic activity is fishing. In all the Sinai it is one of the best tourist destinations and the most famous beach resort in Egypt.
The reasons why Sharm el Sheik is so popular are many. The first one is that it has a pleasant climate that is warm throughout the year except in the summer season when it is a bit hot. The town boasts of private flights and international charters that are handled by the international airport.
Underwater beauty in Sharm is amazing and it offers among the most beautiful scenes in the world, especially the Ras Mohamed water protectorate. A set of flippers is all you need to watch its immense beauty. Ras Mohamed is the oldest and one of the most beautiful underwater protectorates to the south of Sharm in Egypt.
The natural beauty of the Sinai is offered here. Its national park system is dotted by deep valleys and towering mountains. According to tradition, Saint Catherine's Monastery and a large shopping mall were some of the major tourist attractions.
The area is well developed and apart from the sea, the beaches and landscape are especially refined with many facilities. Any vacation activity that a person may wish to participate in is available in the area such as spinning in a four-wheeler, horse back riding, bungee jumping, ice skating, bowling and golf. Sharm really shines in the evening because it has a many types of floor showers and other types of entertainment that lie along the boardwalk between the sea and hotels.
Sharm consists of three main areas which are; El Hadaba with its few hotels, condominiums, apartments and villas, the old town of Sharm el Maya (Moya) together with its bay and several other bays that host most tourist facilities. There are different facilities like three hospitals, banks, nightspots and restaurants. Sharm el Sheik Egypt is a place where you can fulfill your dreams and make wonderful memories.
Photo by Thomas Depenbusch on flickr