Introduction to Springfield, MA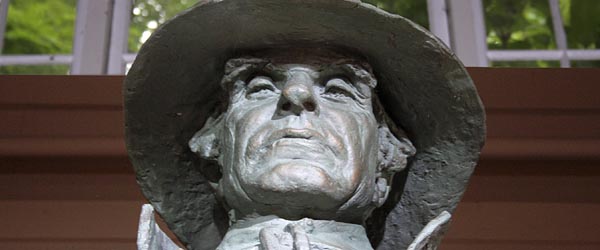 The Connecticut River is the longest river in New England an on its shore is where you will find Springfield, Massachusetts, the "first Springfield" in the USA. Springfield has a long colonial history but is best known today as the home of basketball. In 1891, James Naismith invented basketball there and now you can tour the Basketball Hall of Fame named in his honor located in there.
If your favorite breakfast happens to be green eggs and ham you are in the right place when visiting Springfield because it is there that the Dr Seuss National Memorial is located. Stroll through the sculpture gardens and see the Cat in the Hat and a 14 foot Horton the Elephant stepping out of an open book. If that makes the kid in you looking for more, go to Six Flags New England. Six Flags is an amazing park with awesome rides, great shows and food.
What is more romantic than soft candle light? Well stock up on Yankee Candles at their factory while visiting Springfield.
Visit the Springfield Armory where firearms were manufactured the US military from 1777 until 1968. It is now a historical site and you can view one of the largest firearms collections in the world there.
Springfield also has its share of museums from contemporary art to a Titanic museum.
You can find any sort of hotel that suits your taste or enjoy a Bed and Breakfast for the night. Food ranges from fast-food restaurants to 5 star dining in Springfield.
Springfield is an interesting and fun place for the entire family to visit.
Photo by greyloch on flickr