Ever come back from a trip with a lot of very bad photos? Next time, pack these four small accessories for better results.
A mini tripod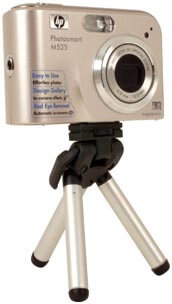 The tripod is the photographer's best friend. Used right, it allows you to capture photos that would otherwise come out blurry, too dark, or not at all. Here are some reasons it's good to use a mini tripod for your travel pictures:
Perfectly frame that fantastic tourist spot with precise camera positioning
Use maximum or minimum depth of field
Capture motion blur or other time-based effects
Maintain the camera position and angle consistently
Get into low, high, or odd angles not otherwise possible
Get out from behind the camera and interact with the person you're shooting
A mini tripod is really quite cheap too. You can pick one up for about $10 US dollars from most photo shops or development labs. They do come in a few different types though:
Three fixed legs. Like the mini tripod in the illustration, this is great for stability but not always flexible enough
Flex-wire legs. Can't hold as much weight, but you can position it on any surface
Segmented legs. Same as the flex-wire, but even better on really uneven surfaces, such as a rock or tree branch
Telescopic legs. Like a full-size tripod, just scaled down. Usually more expensive
Advertisements:



Most times, I'd recommend buying a mini tripod with three fixed legs. It's cheap, will last a very long time, and is very easy to use.
Spare battery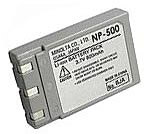 Buying a spare battery to your newly acquired digital compact camera may seem like a large investment. But it's very important because otherwise you'll run out of battery while on your Paris trip. Just as you get in position for that perfect shot of Sacre Couer! With a spare battery pack, you just reload and keep snapping. Aftermarket battery packs cost about $15 and work just as well as the branded ones.
Extra memory cards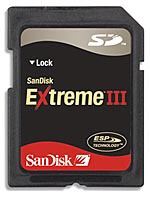 Just like your battery will run out of juice, your memory card will fill up much quicker than you think. Memory cards are now very cheap, with a 1 GB card costing around $20. It's well worth it.
It's also smart to invest in more than one card because they can fail. If one does, you'd be happier coming home with 3 full 512 mb cards and a broken one, rather than a broken 2 GB card and no memories. Also, if you buy 512 mb cards, the full contents can be backed up to CD in any internet cafe the world over.
Lens cleaning pen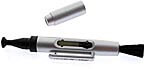 Dust and grease always ends up on your camera lens. Once there, it usually stays. And if you're anything like me, you travel in pretty dusty countries. Dust and grease on the lens make your photos blurry and splotchy, which isn't a great look for a shot of your favorite Mexican church.
With a lens cleaning pen, you can clean your camera optics in no time at all and get back to shooting sharp travel photos. It'll cost you about $15 and last forever.
Now go take better pictures
With these 4 accessories, you're fully prepared to take better travel photos. Your camera won't hold you back. However, if you think your skills need some brushing up, read the great Digital Photography School blog for tips.
You should follow me on twitter here.