Paris can be a very expensive city, but there are things to do that are absolutely free and very enjoyable. Here are some examples from Parisians in the know.
Student performances at Conservatoire National Supérieur de Paris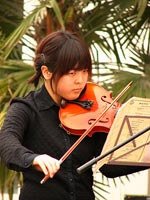 One of the most prestigious music conservatories in Europe, its students stage free concerts throughout the year.
Conservatoire National Supérieur de Paris
209 avenue Jean-Jaurès, 19e.
Phone: +33 (0)1 40 40 46 47
Musée Carnavalet
Housed in two mansions in the trendy Marais district, this gorgeous museum chronicles the history of Paris from its founding to modern day. Admission to the permanent collection is always free.
Musée Carnavalet
23, rue de Sévigné, 3e.
Phone: +33 (0)1 44 59 58 58
Place des Vosges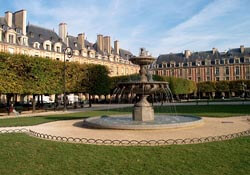 The oldest square in Paris, you can lounge on the grass, listen to the street musicians, browse the art galleries and even visit the home of Victor Hugo where he wrote many of his works, including Les Misérables. Admission is always free.
Place des Vosges
6, place des Vosges, 4e.
Phone: +33 (0)1 42 72 10 16
Fashion shows at Galleries Lafayette
To many, Paris is synonymous with fashion and the quintessential Paris departmen store, Galleries Lafayette has a free fashion show every Friday at 3:00pm on the 7th floor.
Reservations are a must, email welcome@galerieslafayette.com.
Galleries Lafayette
40, boulevard Haussmann, 9e.
Phone: +33 (0)1 42 82 36 40
Radio France Concerts
Advertisements:



Radio France presents free classical concerts on Sunday afternoons at the Petit Palais auditorium. Tickets are distributed 30 minutes before concerts.
116 av. du Président Wilson, 16e.
Phone: +33 [0]1 56 40 15 16
You should follow me on twitter here.