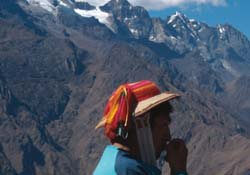 Tim Leffel at Cheapest Destinations has a really informative article up about costs and other practicalities of traveling in South America. There really isn't much information available online for that continent, so his article Budget Travel in South America is a welcome addition.
Matador Trips features a travelogue from Sarawak by Andris Bjornson. In Sarawak: Trekking In The Kelabit Highlands, he writes about how different Borneo is when experienced trekking in the wild highlands: "Sarawak trekking takes more than a little slogging through muddy, leech infested territory. As you remove your sock to flick off what seems like the thousandth bloodsucker to wriggle its way through the mesh of your boot, you may find yourself questioning your choice of destination."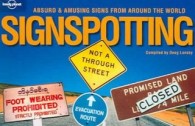 Quirky, very, site Signspotting has a new look. Doug Lansky's collection of funny and off beat photos of signs across the world is now group rated rather than moderated by a few admins, and there are now many more pictures available on the site. Head on over and rate some strange signs.
Advertisements:



With the smoking ban taking effect in Paris, the Hookah bars are rebelling. In Paris Hookah Bars Rebel, Intelligent Travel covers how the Hookah bar owners are fighting back because of the damage it's doing to their business.
Ben Hancock at Vagabondish covers one of the real basics of travel, how to pick a backpack. Check out how to pick one in Backpacks for the Uninitiated: A Quick Guide.
Popular on eyeflare.com
You should follow me on twitter here.