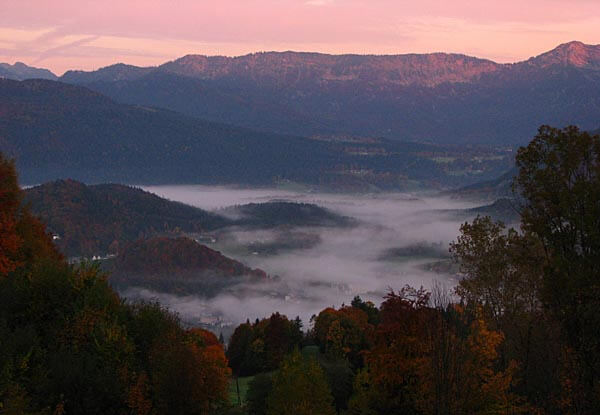 At Berchtesgaden National Park you will find awe inspiring scenery that you will remember long after your visit. The most striking feature is the Watzman, which is Germany's second highest mountain. Lake Königssee is Germany's highest lake and nestled amongst the mountains; its unpolluted waters boast a clarity and freshness. The reflections of the mountains in its green waters make a truly magnificent and spectacular setting. Do not miss the Wimbachklamm Waterfalls a truly amazing feature.
Advertisements:



This area is steeped in tradition. The people frequently wear national costume and are known for valuing and preserving their culture. You can often see them working in the fields as this region is devoted to Alpine farming.
As the area is one of such amazing beauty you are well advised to explore it thoroughly. You can choose to hike or cycle and you won't get lost as the footpaths and cycle tracks are clearly marked and designed to show you the best of the area. A relaxing cruise in Lake Königssee will allow you to see places that are not accessible from land and is a must during your visit to Berchtesgaden.
Berchtesgaden National Park location
The Berchtesgaden National Park is located in the southeastern part of Germany directly on the Austrian border.
Neighboring the national park lie five townships that include: Berchtesgaden, Bischofswiesen, Marktschellenberg, Ramsau and Schönau am Königssee.
Photo by Dog Company on flickr
You should follow me on twitter here.