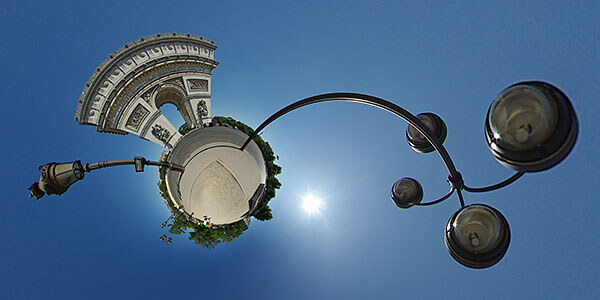 France is so near to the UK that everyone should be able to pop across whenever they want. But near as it may be, it is an expensive country to visit and the cost of the ferries and trains over to the Continent are off-putting.
Yet it is possible to visit France on a tight budget. You need to be prepared to do a bit of homework to find cheap accommodation. You will also need to spend extra time on your journey because by far the cheapest way to travel to France is usually by bus.  See the bus company roundup where you can find companies to use for travel from London Victoria Coach Station and find yourself in Paris Bercy (central Paris), Charles de Gaulle, Lille or Lyon in between five-and-a-half hours and sixteen-and-a-half hours depending on your destination.
The length of the journey shouldn't put you off though. Think of it as a very cheap night away from home, with comfortable chairs to sleep in if travelling overnight or free Wi-Fi and plug sockets to keep you entertained if travelling during the day. You don't have to worry about weight restrictions for your luggage; you'll be delivered to a central location and you don't need to think about driving abroad on unfamiliar roads.
Advertisements:



Once in France you might have arranged to stay in a gite, chateau or hotel. These can work out to be quite inexpensive if you book direct with local people who are offering their accommodation direct to the public, but be sure to read reviews online to make sure that the deal is legitimate (the last thing you want is to turn up in France after a long journey and discover that the chateau you paid for doesn't actually exist).
An even cheaper alternative, even in the summer holidays, is to book with a campsite and either take your own tent or hire a static caravan or tent. Again, booking with French companies or private owners is usually cheaper than booking direct with UK-based companies.
Keep costs low when in France by shopping at supermarkets or local markets and buying picnic food – baguettes, ham, tomatoes and cheese will suit even the pickiest of eaters and the tightest of budgets. French beans are delicious and economical and will help you to get your five-a-day. Remember that French shops tend to close over lunchtime – so don't leave it too late to get to the shops.
Plan any excursions carefully – investigate the costs of things that you think you'll want to do and factor them into your budget. We are fortunate in the UK that most of our museums are free to enter, but that is not the case in France, to be sure to check prices before committing yourself to excursions. There are plenty of free things to do in Paris – take in the sights, walk along the Seine or down the Champs-Elysees; in Lyon you can explore the many villages and castles to get a sense of the country's history.
Luckily, the wine in France is quite cheap, so feel free to enjoy! 
Photo by Alexandre Duret-Lutz on flickr
You should follow me on twitter here.