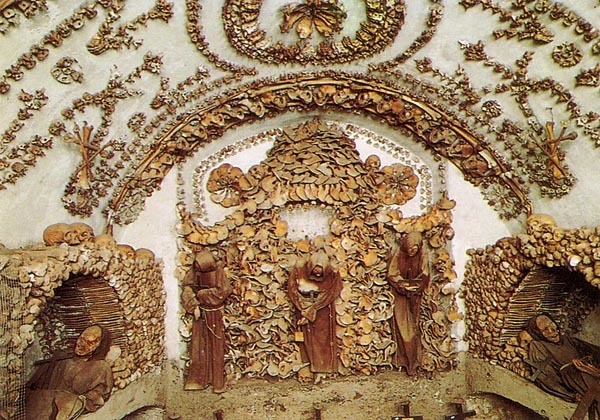 You will find that Capuchin Cemetery, Rome, blends the fascinating and the macabre. The walls are decorated with the skeletons of dead friars and there is an additional eeriness to this as many are dressed as if they were still alive. This scene promotes an atmosphere of real-life horror yet also it is very interesting to experience this unusual and thought provoking place.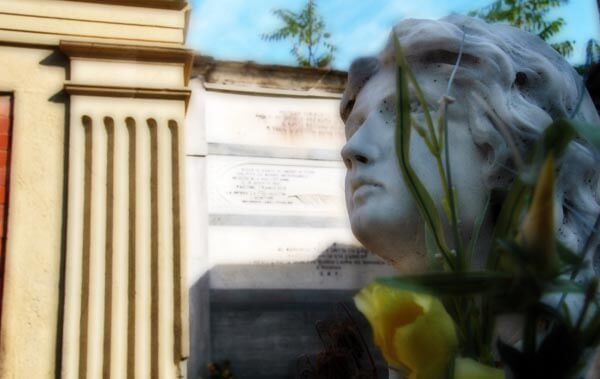 Initially the dead were buried underground but, as space in the vaults is limited, they were exhumed after a period of about thirty years to make room for the recently dead. The whole place is decorated with skeletons, skulls and bones. It is intriguing that the bones are arranged in carefully designed patterns on the walls and they also hang from the ceilings. There are the remains of about 4,000 friars. The cemetery has several small chapels, each decorated with the remains of the friars, and only the mass chapel does not have any bones as it is kept for prayer. This cemetery can be found beneath the church of Santa Maria della Concezione dei Cappuccini and is close to the Villa Borghese. Visiting it is certainly a unique experience.
Capuchin Crypt address
Capuchin Cemetery
Via Vittorio Veneto 27
Sallustiano
Rome
Advertisements:



Metro: Barberini
Photo by Johnny Söderberg (1) and Foto Iervolino (2) on flickr
You should follow me on twitter here.