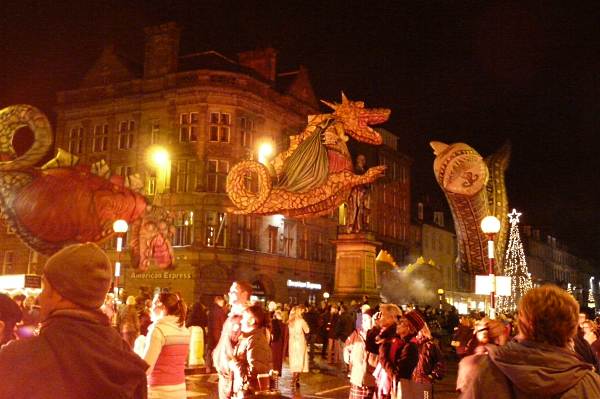 One of the biggest New Year's Eve celebrations in the world is the Hogmanay Festival in Edinburgh, Scotland. Four event-filled days of music, arts and literature, sports and parties make this a celebration with something for everyone.
Advertisements:



The festivities begin with the dramatic Torchlight Procession. Thousands carry torches through the streets from Parliament Square to Calton Hill. At the end of the night, visitors are treated to a spectacular fireworks display.
Indoor and outdoor programs feature theatre performances, dance acts, and film showings. Performers from Scotland and all over the world come together to showcase both traditional and modern arts.
Sporting events including rugby matches are another way to enjoy the spirit of the festival. Those who want to actively participate can sign up for New Year's Day One O'Clock Run.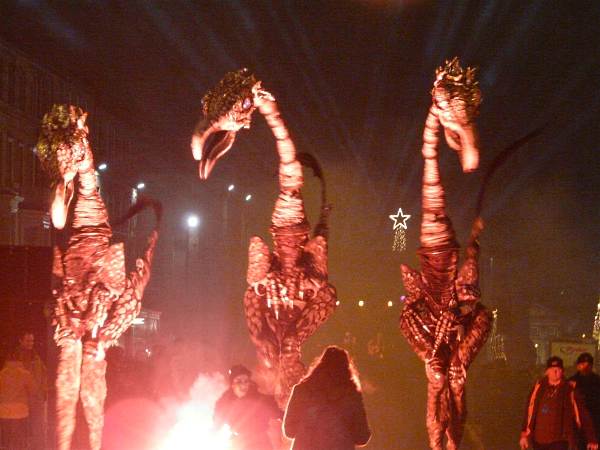 For a more low-key experience poetry and resolutions are on the program at the New Year's Resolution Square Programme. Participants can even share their own New Year's resolutions. The New Year's Day Conversation is a hugely popular talk about literature, discussed by award winning authors.
Numerous concerts including the Concert in the Gardens and the Keilidh, which features Scottish music, are held throughout Edinburgh. One of the most famous musical events is the Hogmanay Block Party with its live music stages. 80,000 party goers can see the action on huge screens. At midnight the bell of Big Ben ring out and fireworks explode over Edinburgh Castle. Then the revelers join hands to sing Auld Lang Syne and kiss everyone in sight.
Photos by weemacd on flickr
You should follow me on twitter here.