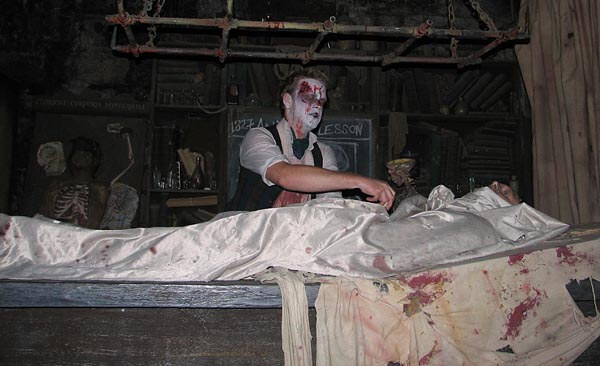 Edinburgh Dungeon is by far the largest dungeon in the beautiful country of Scotland. If you have not been to Edinburgh Dungeon before then you should start packing your bags because this place is a live example of stepping back into past and experiencing the most blood curdling history in the past of Scotland.
This is a family attraction spot where you will get to witness the most fascinating and fun experience to witness a complete different world. Edinburgh Dungeon showcases some of the excellent art work along with the spine tingling rides which will drive you crazy. To add to the craziness and liveliness of the place real actors are there to thrill you and bring life to the dark history of Scotland.
You will also find top class sound and special effects to make your session more and more interactive. The best thing about Edinburgh Dungeons is that they are based on real historical events happened sometime in Scotland. So along with the scary and mesmerizing experience of cruel clan wars to bloody anatomy theatre you will also get to know the history and hardships of Scottish people in personal.
You will have to pay a very minimal fee to enter the thrilling world of dungeons and it is open almost throughout the year. Other attractions to be looked for in Edinburgh Dungeons are the Judgement of Sinners section, the Haunted Labyrinth, episode of the Edinburgh cannibal Sawney Bean and a lot more. This is a true paradise under the earth for those who wish to face their fear head on. A must go place to enjoy the thrill and fascination of the Scotland's darkest pages of history.
Edinburgh Dungeon address and hours
The Edinburgh Dungeon
31 Market Street
Edinburgh
EH1 1QB
Advertisements:



Open 7 days a week, except Christmas Day. Exact times vary so refer to the website.
Rail: Less than 100 metres from Waverley Station
Car Parking: Waverley Station, Greenside Place or St James Centre car parks
Coach Parking: Regent Terrace
Tickets are £15.50 on the door, with up to 50% off by purchasing online.
Photo by Traveling Diva on flickr
You should follow me on twitter here.