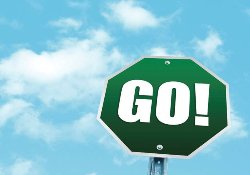 If you're between the ages of 12 and 26, did you know that you can get discounted travel just because you're student? Yes, we all thought that senior citizens were the only class of citizens that got these types of discounts but we're wrong.
Students can save a lot of money when it comes to travelling the world and it's actually not that hard to save. All it requires is a little bit of your time and research and you'll have a deal in no time. I'll show you how you can find discount travel and what kind of discounted travel is out there.
Student travel ID cards
Student discount cards like the ISIC can save you on discounts from places around the world. A simple flash of the card can get you discounts at places like the movies, restaurants, and many other places. Applying for the card couldn't be easier! Remember that when you do apply for the card that you ask around everywhere you go, you'll be surprised on how many places actually accept the card. Visit myisic.com to look at the many places where you can save.
Airfare
The next time you fly, make sure you don't purchase tickets at a regular price. Instead, check out websites for the student sections. There are countless websites online that cater to students and flying the great blue skies. When it comes to flying, students can sometimes save more than fifty percent. Places like Orbitz have a student section where you can save on your next airline ticket.
Trains
If your college campus is near a train station or you plan on riding a train in the near future, once again, make sure that you plan on looking for a student discount before you purchase your train ticket. Just like the airlines, you can save a load of money just for being a college student. Services like Amtrak have designated pages just for students and there are many other train services available worldwide.
Bus
By now, I've probably listed every method of transportation out there but hopefully you get the clue by now. No matter what you use to get around the world, there are student discounts. So, if you're paying full price for any ticket out there and you're a student, you really need to look into student discounts around the internet. There are so many ways to save bus travel. See our comprehensive list of bus systems around the world.
Advertisements:



Besides the methods mentioned above, there are millions of other ways to save on travel. If you don't have the money to stay at hotels, there are hostels, couch surfers, and many other sites that are dedicated to people that are willing to let you stay at their house for next to nothing. How cool is that?
The cool thing about it is that a lot of the times it won't cost you a penny. So, if you don't mind staying with a stranger, this may be an option for you as well. The next time you're looking to book that trip around the globe, make sure you get that discount because if you don't, you're blowing money you shouldn't.
This is a guest post by Tom Tessin, an author for FINDcollegecards.com that is geared toward students looking for student credit.
You should follow me on twitter here.