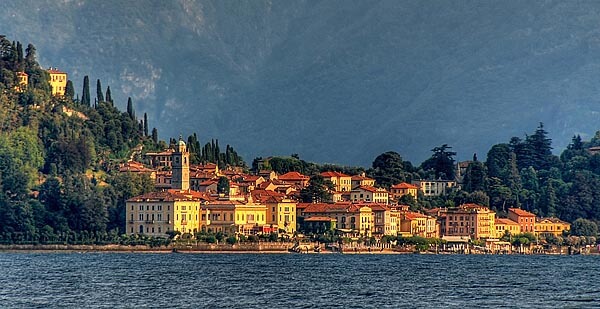 Lake Como is situated 40km north of Milan, Italy and a very few minutes away from the Swiss border. The first few things that a traveler will experience in this blissful place is that it is coated in charm and drips in romance, especially after George Clooney purchased a few properties here. Since its discovery in the 19th century, writers, poets, artists and composers have been waxing lyrical of Lake Como as a haven for love, peace, serenity and beauty.
Lake Como in ancient times have been populated by wealthy Milanese and Lombardians who come during the weekend to escape the pollution and humidity of the cities and instead, spend lazy weekend afternoons sailing, sun bathing and basking in the ambience of these beautiful and serene place.
Lake Como is the third largest lake in Italy, and the deepest in Europe. With its sub-tropical climate, Lake Como welcomes travelers with its vivid contrast of colors and textures, sights, sounds and smells from the Bellagio to Tremezzo, to its olive tree plantations and fishing villages.
What to do in Lake Como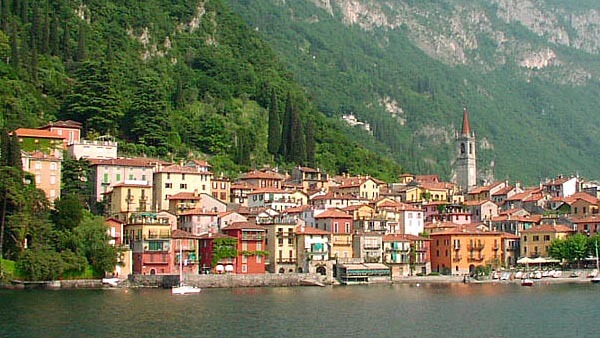 This is the place to relax, unwind and just bask in the ambience of its beauty, the nature that surrounds and the architecture reminiscent of its Roman era. The best attraction is the lake itself, in the shape of an upside down Y. The villas that line the shore line make the view so picturesque and captivating. You would be spoilt for choice in deciding which villa to live in. There is the Villa Carlotta at Tremezzo, with its 40 acre park, Canova sculptures and romantic history (given to Princess Carlotta as a wedding present by her mother, Princess Marianne of Prussia) and the Villa Olba, an 18th century building and a venue for art exhibitions. A short walk from Como town will introduce you to Villa del Balbianello – dating from the 17th century and set on a promontory known as the 'hump'. This was where the final scene in Star Wars was filmed - in Balbianello's magnificent gardens.
Another activity or place to visit that is often over-looked by tourists and visitors is Como town. Most of them would want to hop into a ferry can go straight to Lake Como, by passing this historical city which was once part of the Roman Empire. With its medieval walls, towers and streets, the city looks like it's never been touched by the hands of modernity. Renaissance pallazi with a four hundred year old cathedral makes Como Town the quintessential place to click away for many great memories. You will also see plenty of 18th century buildings and architecture lining the streets of Como town.
Advertisements:



Varenna is another place on your must visit list if in Lake Como. This is a boat stop that is built on a rock at the foot of the mountain from Bellagio, to the east side of the lake. Dating from the 5th century, this place still embodies its Roman past that is evident in the town's layout from its geometric design, terracotta houses in red and yellow hues to its elaborate architecture. The town was built in such a way to allow its occupants a wonderful view of the lake. The town has a mild climate and soft winds that bring in the aroma of olive and cypress trees.
To the curious traveler, there are some interesting facts that can feed your curiosity of this majestic place. Nearby Varenna lies Italy's shortest river with the most enticing name - Fiumelatte, otherwise known as the River of Milk, because of its white 'milky' appearance. Running for only 250 meters, this river has astounded many of the world's ancient experts including Da Vinci himself who were unable to locate its source.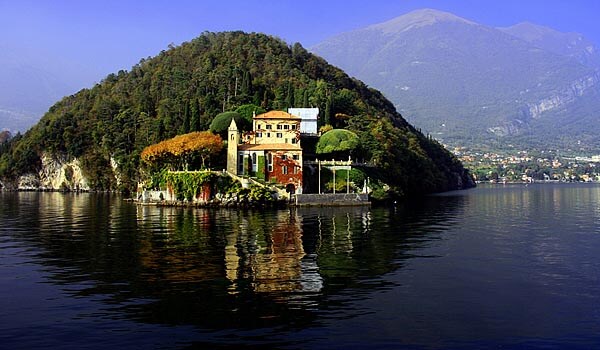 The only island on Lake Como is Isola di Comacino, inhabited since prehistoric times until the 12th century when angry Como residents ransacked and burnt the place down. This island has enormous archaeological importance and witnessed many ruling governments from being a Roman stronghold to being captured by the Goths and then the Byzantines and finally the Longbards. Getting to the island means a short trip on a private boat service from the village of Sala Comacina. Tourists and travelers for an appetite for local festivities should come to Isola di Comacino at the end of June to witness the local festival of San Giovanni, which is also the oldest festival in the Como area.
The island also holds a basilica called S. Eufemia where you can also see costumed procession and fireworks later at night. A well-known restaurant is also popular on the island so for a taste of local cuisine with no menu, endless courses and popular with those who appreciate good food, this is a good place to go too.
Between all those historical monuments and heritage buildings, Como is also witness to a growing number of modern architecture. As an antidote to the classical elegance of all those villas, be sure to see Como's modernist architecture. Giuseppe Terragni, the leading exponent of 1930s Rationalist architecture in Italy, established a studio in the town with his brother. This creative endeavor led to a number of fine examples of his work in Como modern architecture: the war memorial (Monumento di Caduti – easily seen from the lake), Casa del Fascio and La Fontana are well worth seeing.
Apart from appreciating all the beautiful architecture and towns, you should not miss the fast boat ride to Dongo or Gravedona at the northern tip of the late. The lake is at its best early in the morning to a wake in the wee hours of the morning is required for this. Windsurfing is also popular in the center or Domaso especially if there is wind. Domaso is at the northern tip of the lake is where all the windsurfing and kitesurfing is done.
Apart from visiting all these beautiful monuments and architecture and enjoying the peaceful scenery, Lake Como also has the thrill for those seeking a little adrenaline rush. Here are a few of them that you can try:
Biking
This place has a good deal of natural trails that lead to beautiful destinations in the mountains and by the lake. Along the trail, you will discover hidden pebble beaches and crystal blue waters. There are many places that you can rent bikes and one of it is through your hotel. Apart from that, the Windsurfing Center also allows you to rent mountain bikes that range from Euro 10 to 30 an hour.
Boat Rental
This is definitely one of the most fun ways to explore Lake Como's many villas and churches. You can rent a 40 HP boat without a license and expect to pay at least 75 Euros an hour. Most of the boat rides start from the lake, where you will be able to see some of the interesting villas up close such as Villa Balbianello, Villa Erba and Villa D'Este as well as private villas owned by the Versace family or the Villa Rosa, which once hosted Sir W. Churchill.
Paragliding
How about extreme sports with Mount Nuvolene in the background? It's sure a sight to behold. Para gliding can be done from Mount Nuvolene which is a 600 meter drop. You would need to inquire about this in Bellagio itself as there is a company that provides shuttle service from Bellagio to Mount Nuvolone.
Best times to visit Lake Como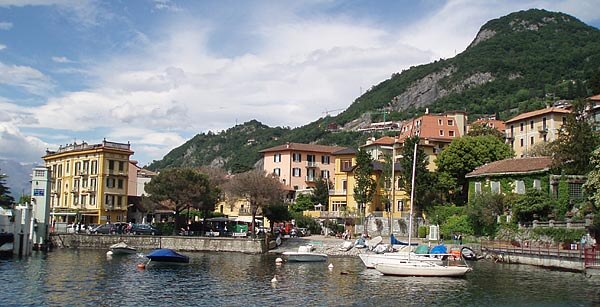 If you are planning to visit Lake Como, then the best times to visit this beautiful place is during the spring and fall when the climate is absolutely ideal, with clear blue skies and warm breeze that create the ideal visibility and the flora of Lake Como is at its best. Lake Como is best enjoyed during its tranquil times, and not during holiday weekends as this makes it the perfect time to venture off off-the-well-beaten path in order to hike and walk amongst the hills and mountains that surround the Lake.
How to get to Lake Como
You can get to Lake Como by air, road, and rail which make it an even more ideal place for a holiday and short breaks.
By Air
There are various airports that serve the Milan/Como area some of which are Milan Linate, Milan Malpensa andd Milan Begamo. These few airports are about 40 minutes to one hour away from Como Town . From these airports, there are bus services into central Milan as well as train services. Some of the airlines that you can take are Alitalia, BA and EasyJet. A few minutes from these airports, you can also take a ride to Verona, Venice, and Turin.
By Train
There are basically 2 train stations in Como with the main station being in Como S.Giovanni and the other one in Como Nord Lago which is directly by the lakeside and links to the ferry. You can also get trains from all over Italy to Como town via Milan especially through places like Genoa, Venice, Florence, Pisa and many other cities.
By Car
If you are driving, Como is easily accessible through their motorway network which will bring you directly to Como town and then over tot eh lake side roads to your chosen destination.
Lake Como is a great place if you need a good spot for relaxing your mind and body away from the hustle and bustle of the city and to re-visit ancient architectural surroundings. Lake Como not only makes a great place for a holiday but is the perfect setting for weddings and even photo shoots.
Photos by MorBCN (1), AL Gator (2), eglocita (3), and Al Milo (4) on flickr
You should follow me on twitter here.