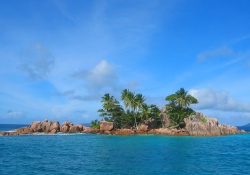 Eco-travel has gone through a honeymoon period and become a mainstream trend. It's easy to find information about where to go and where to stay if you want to be eco-friendly. And it's getting both cheaper and easier to do so. However, many travel companies have jumped on the trend and turned quite a number of former eco-travel destinations into something less than eco-friendly. Here's where the green wash can be at its worst.
The Yucatan Peninsula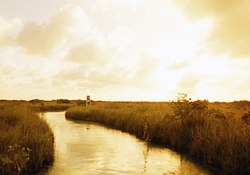 Cancun and the neighboring resort towns of Playa del Carmen and Isla Mujeres have turned into an 80-mile strip of big hotels and large resorts along the northern parts of Quintana Roo state. However, head southwards and you'll find lightly traveled tropical rainforests and Mayan artifacts to explore.
Don't go to
Cancun. After the hurricanes in 2005, the Mexican authorities poured many million dollars of re-development money into the Quintana Roo resort towns. But the storms tore out the mangrove stands and many other plants that helped keep the sand from falling into the ocean and the ongoing environmental impact is ugly.
Travel to
Sian Ka'an Biosphere Reserve. Only 90 miles down the coast from Cancun, Sian Ka'an sports Mexico's largest protected coastal wetlands and a tropical forest scattered with ruins from Mayan times. You'll also find conservation work being done by a U.S. environmental NGO and can take eco-friendly tours of the vast 1.3m acre nature reserve.
Costa Rica
Advertisements: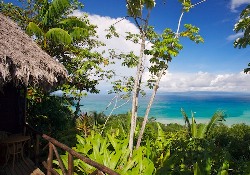 Prized for the sheer number of pioneering small-scale eco-tourism projects that developed in Costa Rica during the last couple of decades. This small Central American country now receives more than a million tourists each year and travel is a billion dollar business. Some newer developments are putting profits before ecology and banking on Costa Rica's eco-friendly reputation.
Don't go to
The Guanacaste Coast area. Here, vast resorts are quickly appearing along a recently empty part of the northwest coastline.
Travel to
Lapa Rios. Developed by former volunteers, this eco-friendly lodge is a bona fide eco-travel destination. Lapa Rios is surrounded by coastal rainforests (protected too, so they'll still be there when you arrive) and you'll be staying in abode bungalows built with low-impact techniques.
Other places not deserving the eco-travel label?
If you know of other destinations that used to be eco-friendly but are now victims of green wash, please leave a comment below or email me and I'll add them to this list.
You should follow me on twitter here.