Eco-tourism became a buzzword about 20 years ago, and since then it's success can be measured by how the concept has spread globally. There are companies and organizations everywhere from Costa Rica and Panama, to Tibet and Gabon, that help travelers enjoy exploring the world in an ecological and sustainable way. The idea that travel should be sustainable isn't just happening in the developing world, but industralized countries are keen to develop green energy and environmentally sound practices to rural parks, fancy resort towns, and upmarket business hotels in major cities. Here are six of the regions that take charge in the development of green travel for everyone.
Ireland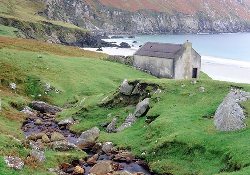 Eco-tourism always worked to a socially aware agenda. However, in Northwest Ireland, communities are breaking down borders with the launch of a non-profit Greenbox Network that will unite business organizations across the Ireland / Northern Ireland border. This will create the first green destination in the region.
The Greenbox region includes parts of Counties Sligo and Donegal in the South and County Fermanagh north of the border, where local artists and many of health-and-wellness venues draw an chic and progressive crowd. Participants in the scheme must meet rigorous standards. Last year, 14 Greenbox members won the prestigious E.U. Eco Label; another 20 are working to earn the accolade this year. While in Ireland, check out the castles.
Wisconsin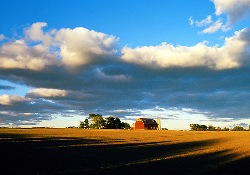 Other parts of the world have nurtured standards for green travel, and soon at least one of the United States will join them. This year, Wisconsin launches Travel Green Wisconsin, which is a voluntary but stringent certification program. Almost any kind of facility may participate, provided it makes real efforts in areas ranging from water and energy conservation to wildlife management.
Attractions will be rated on a points-based system, and must make improvements every year. The best thing about the program? It has spawned successors: This year, West Virginia will institute a similar pilot program.
Laos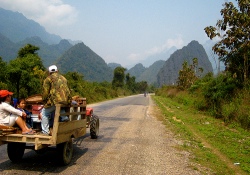 With two UNESCO World Heritage sites, dense rainforest, and a diverse array of peoples and cultures, Laos has a lot to show travelers. The number of visitors has jumped from 14,000 in 1990 to nearly 900,000 in 2004.
In response, the government of Laos has implemented a sustainable development policy that promotes cutting-edge management practices in pilot projects. And with help from the Asian Development Bank, the country is organizing 20 community-based tourism projects along the meandering and wildly diverse Mekong River.
Rwanda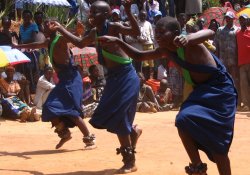 Tourism in Rwanda may sound like a tough sell, but this central African country is rich in natural resources as well as vibrant folk traditions that have survived terrible tragedy.
Now that the civil war is over, the government has turned its attention to sustainable tourism. Early next year, the country's first ecolodge will open in Nyungwe National Park, home to a vast chimpanzee population. USAID recently awarded $4 million to reconstruct and improve the park. Visit Rwanda Tourism for more information.
Bosnia and Herzegovina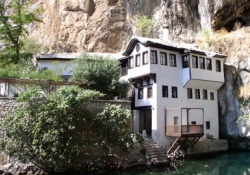 It shouldn't be hard to lure tourists to this Balkan nation, which claims some of Europe's last virgin forests, picturesque medieval villages, and the historic city of Sarajevo. Seven-year-old Green Visions is trying to bring visitors back to the war-torn country, and to forge a link between tourism and conservation.
Founded by aid workers, the non-profit organization publishes guidebooks to the region and helps train local people in organic agriculture, guiding, and preparing meals.
The country still has a way to go, there land mines buried in the forests make hiking guides mandatory, but Green Visions has already lured large tour operators like Intrepid Travel and Mountain Travel Sobek, which offers its first tour of the region in June.
Jordan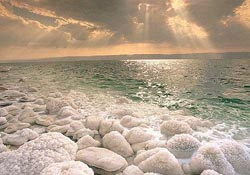 Jordan may be adventure travel's best-kept secret. Spectacular ruins dating back 2,500 years are everywhere in the country, and now the kingdom is making strides in preserving its natural heritage, too.
The Royal Society for the Conservation of Nature has plans to green facilities at the country's major preserves, which include desert oases and rugged mountains that draw exotic species. The Society will include everything from installing solar panels at the lodges to supplying mountain bikes and forging new hiking trails.
Advertisements:



The Society's tour operator can arrange homestays in Bedouin communities, and a new ecolodge opened in the Azraq reserve in March. By 2009, the country will open the first five-star green lodge near Petra.
You should follow me on twitter here.