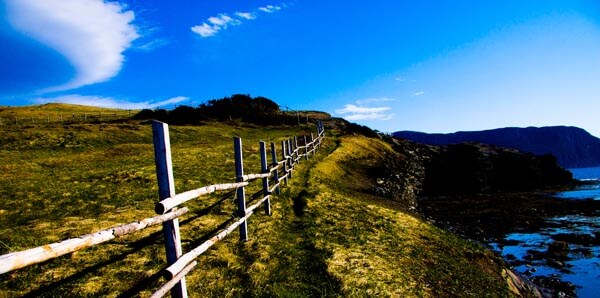 Imagine a destination with natural beauty so stunning and nature left virtually untouched. This is what Gros Morne National Park offers the adventurous traveler. Located in the easternmost area of Canada, Gros Morne National Park is found on the island of Newfoundland. This amazing park is accessible by car and ferry, airlines, buses, taxis, and shuttles. Once you are there, be prepared for literally endless activities. Depending upon the time of year, outdoor enthusiasts will relish in the availability of a variety of sport, fit for any taste. From kayaking and boating, to snowshoeing, cycling, and hiking, avenues for discovering this breathtaking area are endless.
Gros Morne National Park boasts the Long Range Mountains, providing some of the most renowned wilderness hiking in eastern North America. Glacially carved gorges and wildlife are plenty upon this alpine plateau. This trip will satisfy any experienced backpacker's need to explore. With primitive campsites and long trails, you will find pristine beauty awaiting you. There are special requirements to be able to hike these trails, contact the Visitor Centre directly to learn more.
Advertisements:



Cyclists can enjoy mountain biking along the Stuckless Pond Trail as well making use of the 11 kilometers of ski trails. You can hire a mountain bike while visiting, eliminating the need to bring one along with you. Cross-country skiing opens a whole new world, as you will be able to explore Gros Morne National Park in ways that you can't during the summer. Boat enthusiasts are able to use power boats on Bonne Bay and Trout River Lake, and boat tours are also available. Salmon and trout fishing is ever popular, be sure to learn about the park's rules and regulations prior to a fishing trip to avoid misunderstandings and breaking rules you didn't know were in place. Fishing permits are free and provincial salmon licenses are sold at hardware and sporting goods stores.
And there's more. The activities are endless at Gros Morne. Kayaking, swimming, light hiking, and snowshoeing are all active sports in this amazing park. There are many scheduled learning opportunities throughout the year, allowing you the opportunity to partake in guided tours and actives within the Discovery Centre as well as in the park. From guided walks and strolls to various day programs and evening programs, this park offers something for everyone. The Discovery Centre hosts art and music programs, and supports an Artist in Residence program.
There are literally thousands of activities to suite any level of interest, activities for the novice and well-trained nature enthusiasts, and a strong sense of pride and community in Gros Morne National Park. This is an inspiring destination, full of environmental treasures and endless opportunity for encountering nature and its majestic beauty in a pristine environment.
Gros Morne National Park directions
Newfoundland and Labrador is the easternmost province in Canada. Gros Morne National Park is located on the west coast of the island of Newfoundland. The island is accessible by scheduled airline services that connect with most major centres in North America and northern Europe. Car and bus access is via the Marine Atlantic ferry service from Nova Scotia.
Facilities are open seven days a week, including holidays, unless otherwise noted. Note that the park is mostly closed from end October to early May due to harsh winter conditions.
Photo by natalielucier on flickr
You should follow me on twitter here.