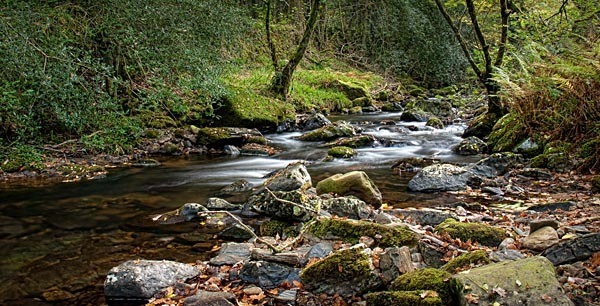 Tarka Trail is a series of footpaths and cycle paths that make a 180 mile circle eight around Northern Devon, England. It is named after a classic book written by Henry Williamson in 1927 called "Tarka the Otter." It follows the path Tarka took in that book. The trail covers many different types of landscapes such as wooded river valleys, rugged moorlands, coastal cliffs and sandy bays. The terrain of the path varies from easy to strenuous. It is a great way to view the English countryside.
It was established in 1987 as Taw/Torridge Park from disused British Railway lines between Barnstaple and Bideford to start with. In 1989, the remainder of the railway between Bideford and Meeth was purchased and added to the park. It opened on May 21, 1991 and renamed Tarka Country Park. In May 1992, Prince Charles officially opened the park. The name changed again in 1994 to Tarka Trail.
Tarka Trail intersects with six other trails in England including Two Moors Way, Dartmoor Way and southwest Coast Path, just to name a few. Along the trail, you can stop and see many attractions. From Braunton to Meeth, which is the longest stretch of 30 miles, you can ride or walk along the River Taw. Stop and visit Braunton Burrows UNESCO Biosphere Reserve, The Braunton Museum and Braunton Countryside Centre. From Barnstaple to Bideford, you get superb views across the mouth of Taw Estuary and see the many magnificent sculptures.
There is also a castle, pannier market, the North Devon Biosphere Reserve and Butcher Row. This section of the path is traffic free and goes through Instow where you can stop at the shops along the shoreline and see The Waterside Gallery. From Bideford to Torrington, you can travel along causeways, through cuttings, tunnels and bridges. Along this portion of the trail, you can see where Tarka was born, which is described as the riverbed in the shadow of Beam Aqueduct. Bideford is also an attractive coastal town. You want to make sure to check out medieval Bideford Bridge. From Torrington to Meeth, there are great views up and down Torridge Valley. Because it is the least well known portion, it is peaceful and tranquil. Stop to see Dartington Crystal, Torrington 1646 Museum and RHS Garden Rosemoor.
Advertisements:



Photo by Miles.Wolstenholme on flickr
You should follow me on twitter here.