Las Vegas is synonymous with bright lights, shows and of course the casinos, but that doesn't mean you have to gamble or spend big to have a good time in Sin City.  If you're visiting Vegas on a budget; it pays to read up on these tips to stop you running out of money early and ruining your trip of a lifetime.
Advertisements:



The first things to note when booking your Las Vegas vacation are the flights and hotels – the following info should be taken into account:
Book you room directly through the hotels to get the best deals
Check the resort fees before you book as this can be a surprise when you come to check out otherwise. Some casinos have now abolished the resort fees, but others still charge this.
Try to check in to your hotel mid week as prices are usually lower than weekends
Use a price comparison site such as travelsupermarket.com to find the best deals on flights
Remember: you are not going to Vegas to stay in your hotel room, so don't blow your budget on accommodation!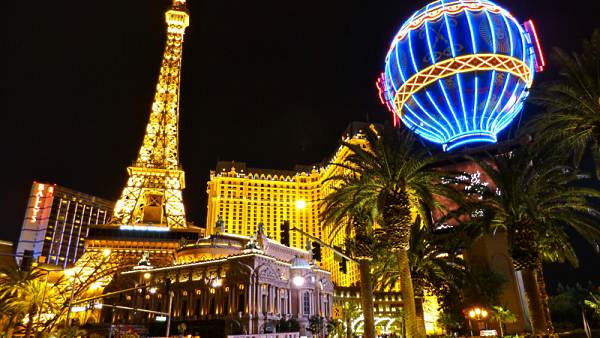 The $20 trick
The $20 trick has recently emerged as a clever way of gaining an upgrade to rooms or tickets to shows upon check in. When you hand over your passport & credit/debit card you used to book the hotel, place $20 in between them and ask if there are any upgrades available. This means an initial outlay of $20 but this can result in a better room, tickets to shows, or sometimes bottles of champagne in your room, so you could end up better off for paying it. Please be aware that this does not always work – you might end up just tipping the check in staff $20 for doing their job, but many travellers have reported pleasant results. Some hotels now discourage staff to take any tips, so if the member of staff gives you your money back, do not offer it again.
Transport
When you land at McCarran airport, if you haven't already arranged transfers, the easiest way to get to the strip is to get a taxi. They will be situated outside arrivals, however it could be costly depending on which driver you get as sometimes they might try and take a longer route to increase your fare. To reduce your transport costs whilst in Las Vegas, take a look at these tips:
If you are travelling in a group, it may be cheaper to hire a limo from the airport – they cost around $50 for the hour so if there are 6 of you it could work out at around $8/9 each.
Tell your taxi driver not to take the L-215 airport tunnel – this will increase the time & and cost of your journey.
If you are planning on doing a lot of travelling, try renting a car from one of the many car hire firms – this will be cheaper than taking a taxi everywhere; especially if you are planning on heading away from the main strip regularly. Renting a car gives you the freedom to explore many of the great places around Vegas, or you can visit different places on the strip conveniently and in relative comfort, and parking at the hotels/casinos is normally free.
If you do rent a car, remember: don't use the gas stations on the main strip – prices are higher due to their convenient location.
When travelling between casinos, jump on the hotel monorails/shuttle buses
Purchase a 'Deuce' 24 hour bus pass – the buses go up and down the strip all the time, but can be overcrowded and you might struggle to get on the bus at all during peak times.
Dining & Entertainment
Eating out in Las Vegas doesn't always have to be expensive; here are some ways in which you can cut your dining costs down:
Ask hotel staff for any coupons/discount booklets – many of the local restaurants provide discounts to hotels they have partnerships with
Visit the buffets at lunch time, they are much cheaper than in the evening and serve the same food
Ask the hotel reception to see if they offer discounts in restaurants at their 'sister' hotels & casinos, as many of the resorts are now part of the same groups.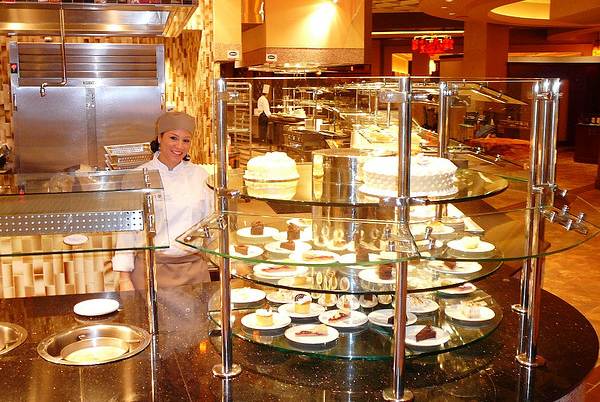 Tickets for shows can be picked up for a lot less than the normal price, try any of the following:
Book online before your holiday.
Ask if there's any complimentary tickets available when you check in to your hotel (with the $20 trick)
Ask if the hotel can offer discounts on any of their shows.
Try booths on the strip such as "Tix4tonight" who sell tickets for the shows at up to half price
Stick to the free shows – each casino offers free entertainment at various times throughout the day.
Gambling
You cannot go to Las Vegas and not play slots or tables – just don't go over the top with it! There are ways in which you can experience the games and not lose all your spending money:
Use the free tutorials offered by casinos to learn how to play – many of the casinos now offer free lessons to beginners.
Create a budget before you go and stick to it – if you lose your daily allowance, don't chase your losses as you could end up losing everything in one day.
Register for a player's card at each casino you visit – these earn 'comp points' and you could be entitled to something depending on how much you spend at the tables/slots. Sometimes this can be a room upgrade, a bottle of champagne or tickets to a show.
Drinks are free whilst you are playing; just remember to tip the waiter/waitress.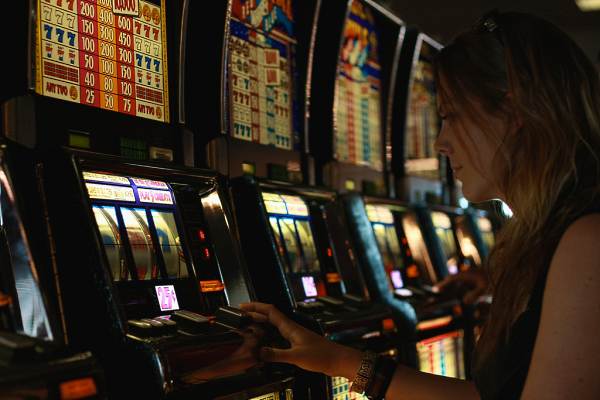 Finally...
Cash machines in the casinos charge up to $5 per transaction, so use the free cash machines outside on the strip.
Ask casino/hotel staff for help or directions – they are there to help.
Don't advertise yourselves to thieves. Tourists are easy targets for pickpockets who operate in groups – keep all your personal belongings & expensive items hidden away in busy areas.
Vegas has a desert climate – remember to drink plenty of water and to take your sun cream!
Enjoy yourself!
Guest post by Tony from travelsupermarket.com. Photos by Http2007 (1), Ghahnroyal (2), Grtaylor2 (3) on flickr
You should follow me on twitter here.