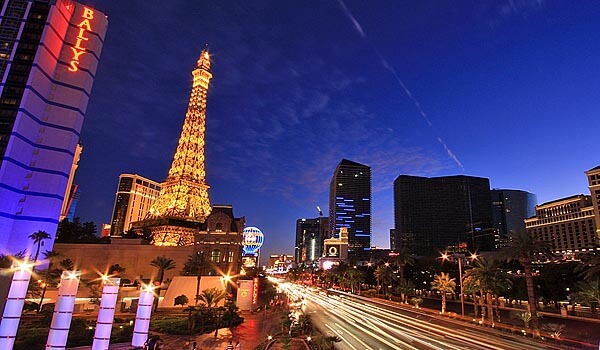 The Las Vegas Strip is just the thing when we need a little fantasy and a getaway from the problems of the world. Only in Las Vegas will you be able to visit Paris, New York City, Rome, and Venice in the space of an hour. Of course the casinos are the big draw for a lot of people, but there's lots more to do, too, even for those who don't gamble or who want family oriented activities.
Advertisements:



The Strip is an almost four mile length of Las Vegas Boulevard, most of which isn't even in the city itself. Along it are the hotels and casinos that make what we know as Las Vegas what it is. There is a free shuttle that operates between some of the places, and your room key is the only ticket you need to bring. Or ride an overhead tram that you can pay a few dollars for to get around faster.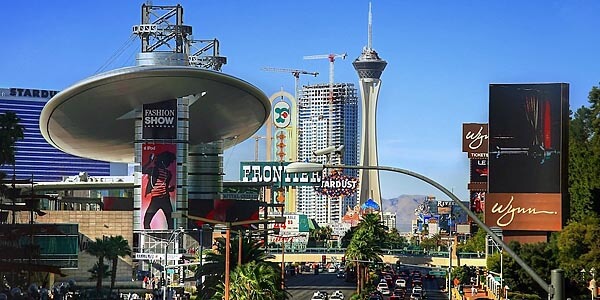 In essence, many of the hotels and resorts that house casinos (and there are slot machines everywhere) have turned into their own attractions which are popular with children of all ages. For instance, Treasure Island has its pirate show, Bellagio has its fountains that dance at various times, and the Mirage its spurting volcano. You can ride a gondola in a canal at the Venetian or see a three-ring show at Circus Circus. There are animal exhibits and art shows.
Yes, you can spend a lot of money on meals and gambling. A lot of the very cheap buffets we used to associate with the Las Vegas Strip have gone more upscale as visitors wanted more gourmet dining experiences. But you can still research ahead of time on the website and find more casual places that even children will love.
This is truly a place to visit when you want to get away from it all.
You should follow me on twitter here.