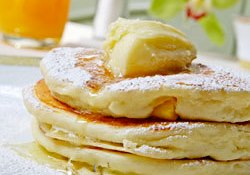 Breakfast is more an afterthought than a destination in Las Vegas. Your options used to be café, buffet or Starbucks. While that may be acceptable to most, foodies and business travelers are looking for something much tastier. There are now a number of options with menus, service, and atmosphere to provide an excellent start of your day or provide background for an important breakfast meeting.
Our top 5 options for a luxurious Las Vegas breakfast
Advertisements:



There you have it, eyeflare.com's most highly recommended breakfasts in Las Vegas if you got he money to spend.
You should follow me on twitter here.