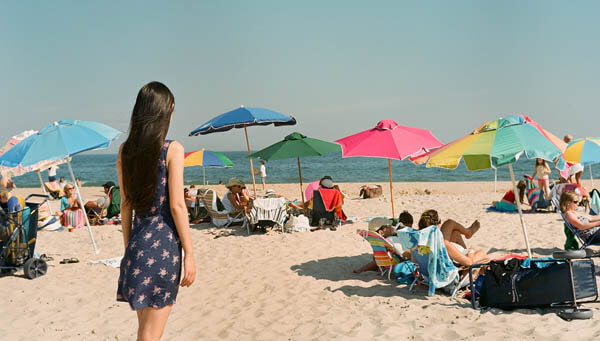 The Village of East Hampton is one of America's earliest English settlements. Today it provides a record of architecture and and agriculture of early settlers. It is also home of a beautiful pristine beach called Main Beach. On the shore of the beach the local residents have made a showcase as they built around it. You will have a long beach to walk on along the surf. It has been a getaway for the wealthy New Yorkers and is a well kept secret because of it really being off the beaten path.
The water along the beach is picturesque, clear and clean. The sand is quartz and it forms some sand dunes along the shore. Along Ocean Avenue the sand is super clean and powdery. Take your camera along for some great shots. There are life guards on duty who know the water well since most of them are surfers.
Advertisements:



There is a board walk bordering the beach where you will find the cleanest facilites in New York. There is a snack bar for a hot dog and fries along with other shops.
The only problem that you may encounter is parking since it is by permit only. The permits are free to residents and they fill most of the spaces all summer. You will find parking a little ways away but the walk is pleasant. There are several hotels near the beach for the traveler.
Main Beach location
The beach is located by 101 Ocean Avenue in the Village of East Hampton.
Photo by dd.mollie on flickr
You should follow me on twitter here.