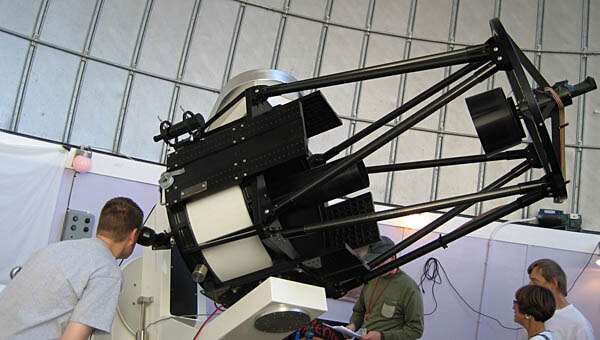 The Mount Lemmon SkyCenter, operated by the University of Arizona, offers a truly amazing opportunity to see the stars and planets in the kind of dark night sky that has become rare today. Located about ninety minutes north of Tucson, Arizona, the center sits at over 9,500 feet (2,900 meters) in elevation, placing it well above the light pollution of modern cities and revealing the incredible canopy of stars that we no longer have the opportunity to see daily.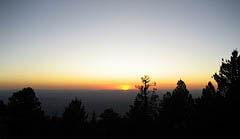 The center is not just a tourist attraction – it is a working astronomical observatory, working with NASA and other agencies both in exploring space and attempting to better understand our planet's origin, and also in monitoring the multitude of satellites and spacecraft that circle the globe, as well as keeping an eye on any asteroids that might head our way. Its origins were during the Cold War, when its radar installations kept a watchful eye on potential menaces along the west coast of America, but today it is used for education, both in a formal university atmosphere but also in operating programs for the general public, open to anyone interested in astronomy and the related sciences.
SkyCenter offerings include workshops, camps, educational events, and observation evenings which are open to the public. Access does require a reservation, so please be sure to contact the center to make sure you can get in for your visit. Arrangements can even be made to access images streaming from the center's telescopes so that interested persons can conduct remote observations, making the center accessible to people around the world.
Mount Lemmon SkyCenter directions
Find Catalina Highway on the northeast side of Tucson. Follow the road up 27 miles towards the town of Summerhaven. Just after the "welcome" sign for Summerhaven (but before the town) turn right on to Ski Run Rd. At the top of this road (about 2 miles) drive through the open Forest Service gate at the end of the parking lot. This is the observatory road. (Note: During the winter months this first gate will be closed and you can proceed no further. If you have an appointment you will be met here.) Go up the road (another 2 miles) to the second, closed, Forest Service gate. Park in the lot to the left. You will be met here and admitted to the main observatory grounds at your scheduled arrival time. Remember, reservations are required to participate in any Mount Lemmon SkyCenter programs.
Allow 90 minutes driving time to get from Tucson proper to the top of Mt. Lemmon. The Mt. Lemmon SkyCenter is at an altitude of 9,157ft. Remember to bring warm clothing regardless of the time of year.
Reservations are needed for visits, so contact the SkyCenter through the official website.
Advertisements:



Photos by scottfidd on flickr
You should follow me on twitter here.