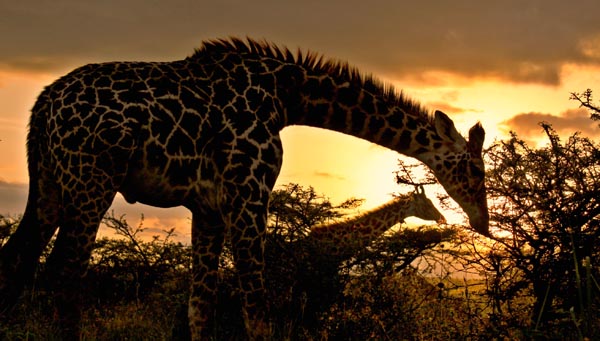 The Nairobi National Park located a short distance south of Kenya's capital city Nairobi is a wonderful example of a fully-contained protected wildlife preserve. This beautiful landscape offers a diverse ecosystem of both vegetation and plants, comprising of desert grasses and acacia which are dotted throughout the dry open savannah areas. The Kitengela migration corridor is to the south of the reserve and is the main focal point of the national park itself, featuring awe-inspiring seasons of migrations featuring both wildebeest and zebra herds.
During the 'rain season', this area of the park plays host to mass migrations with the use of the park's wildlife dispersal area. Hundreds of species of mammal herd their way through the corridor from other parts of the country for a spectacular sight that will stay with you for a lifetime. With the variety of wildlife on offer it is little wonder why the Nairobi National Park is a unique attraction the world over.
Advertisements:



Featuring many exquisite 'big game' mammals, the park's main attractions are majestic Lions which are free to roam the park, the Black Rhino herds which frequent some of the savannah regions, the Cheetah which can be found amongst the more wooded areas of the preserve, as well as many other large mammal species such as Hyena, Buffalo, Zebra, Wildebeest and Giraffe.
With the huge variety of wildlife on display all-year-round, it is little wonder why so many people choose the Nairobi National Park as their number one destination for their first safari or wildlife trip to Africa. Other special featured locations in the park include a very special route of walking trails that surround the park's Hippo pools. The trails which course through the various water pools give a very close-up and intimate opportunity to watch the Hippos bathe and bask under the African sun.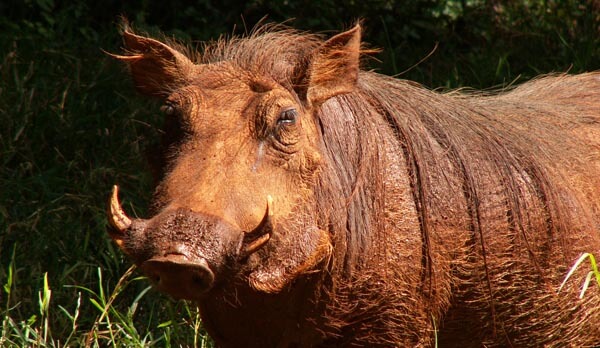 The Nairobi National Park also features a large aquatic biome area that is regularly frequented all-your-round by a variety of species of birds, river wildlife and insects. With the park playing host to more than 400 species of bird, some being the most exotic in all of Africa as well as featuring up to 20 European seasonal migration species, the series of man-made dams which are scattered throughout the reserve are an ideal location for birdwatchers and enthusiasts the world over.
Featuring many hospitality and service areas, the Nairobi National Park is spotted with prime picnic and recreational areas, perfect for that family meal by the waterside, a group picnic or even for romantic evening dining thanks to the three-star Rangers Restaurant. With the availability for weddings and corporate events including bush dinners to be held here, there is something for everyone to enjoy, no matter what choice of vacation.
Nairobi National Park location
Nairobi National Park
Nairobi City
Kenya
Photos by rabbit.Hole (1) and skasuga (2) on flickr
You should follow me on twitter here.