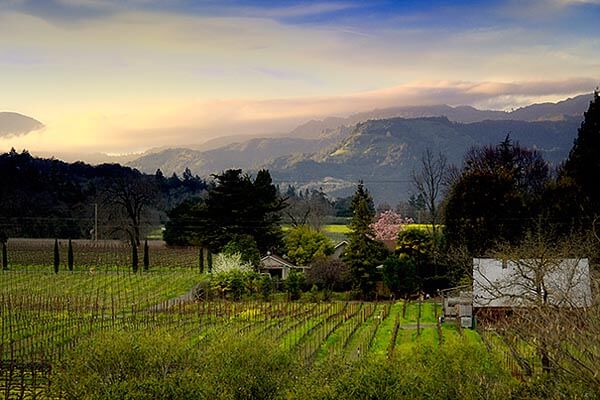 Napa Valley has long been considered a paradise for wine lovers. Part of California's Wine Country, together with Santa Ynez Valley and Sonoma County, it is home to several hundred wineries as well as many vineyards. Many different types of grapes are grown there, and this allows winemakers to create all sorts of excellent wines. However, Napa Valley offers much more than just wine related activities.
There are many recreational activities available in Napa Valley, including horseback riding, whitewater rafting, and bike riding, all in that beautiful California sunshine. There are also several casinos, a Six Flags amusement park, and art galleries there. Whether you'd like to make your trip all about wine or have a more varied vacation is completely up to you. Whether you'd rather enjoy a quaint bed and breakfast or all the amenities of a modern hotel, whether you'd rather spend your afternoons at wine tastings or riding roller coasters, you can make your vacation to Napa Valley completely your own.
Advertisements:



Photo by Abe Kleinfeld on flickr
You should follow me on twitter here.