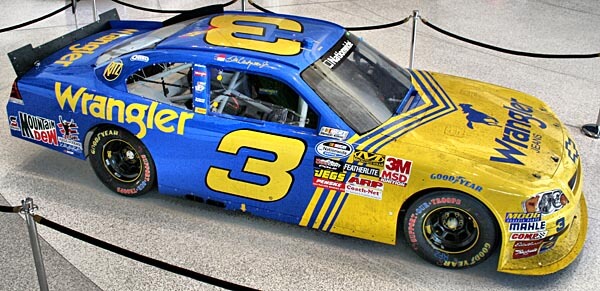 NASCAR racing is one of the quickest growing traditions of American culture. Thus, several years ago, NASCAR's governing body decided that its most accomplished racers should be honored perpetually, even after their storied careers had ended. Thus, in 2006, the building of the NASCAR Hall of Fame commenced. Charlotte, North Carolina was chosen for the site because of the roots stock car racing has in the state, as well as the proximity to Charlotte Motor Speedway. The NASCAR Hall of Fame opened on May 11, 2010.
The NASCAR Hall of Fame consists of a number of attractions for visiting NASCAR fans to enjoy. On the first floor is a large theater which shows racing videos. An outdoor courtyard on the second floor also boasts a large video screen that replays races. Visitors can walk up Glory Road to see 18 famous NASCAR cars, or visit Studio 43, which is where the Showtime series Inside NASCAR is filmed.
The Hall also includes race car simulators and a museum that showcases items from the history of racing. Visitors can even undergo the "Race Week Experience", where they learn what happens during a week in the life of a NASCAR team. The NASCAR Hall of Fame has inducted two classes of drivers already, and the induction of 2012 is scheduled for January of that year.
NASCAR Hall of Fame address and hours
NASCAR Hall of Fame
400 East Martin Luther King Blvd
Charlotte, NC 28202
Advertisements:



Open daily 10 am to 6 pm. Closed Christmas.
Admission Prices
Adult $19.95
Senior (60+) / Military $17.95
Children (5-12) $12.95
Photo by nickledford on flickr
You should follow me on twitter here.