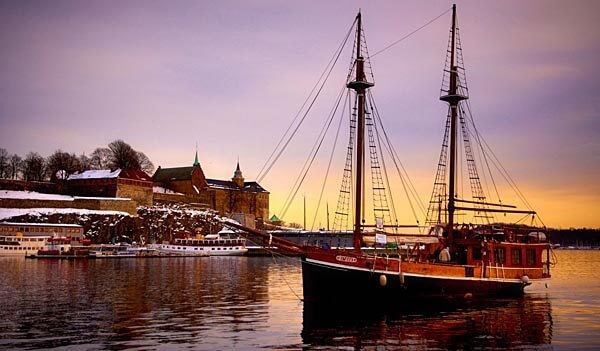 Norway is an enchanting country with breath-taking landscapes that need to be seen to be believed. There are only 5 million people that live in Norway, and so most of the 385,000 square kilometres of Nordic land still remains untouched. Here you can find Norway's many islands, rivers, fjords, mountains, and large flat fields that stretch along the horizon.
You will be amazed when you arrive at the Oslo Airport, for it is entirely constructed out of wood, glass and stainless steel. The Norwegians have always been known for their great sense of architecture, and those who love modern environmental design will not be disappointed. They are brilliant at combining old forms and methods with sustainable materials and new practical building solutions.
Advertisements:



The country's capital city, Oslo, has some elements of a large cosmopolitan hub but other parts can feel just like a local fisherman's town. Whether Oslo is the only city you will visit, or whether you will move on to a further Nordic destination, it is most definitely worth spending a few days here seeing the many sights that this wonderful place has to offer. There are many interesting buildings in the city that are both traditional and modern, one of which is Oslo's Opera House. Many will do a double take as it initially gives the impression of an iceberg bobbing on the waterfront. Even if you are not going there for a show, make the time to walk in (and on) the building, which is rather impressive with its exterior completely made out of white granite and its interior all wood.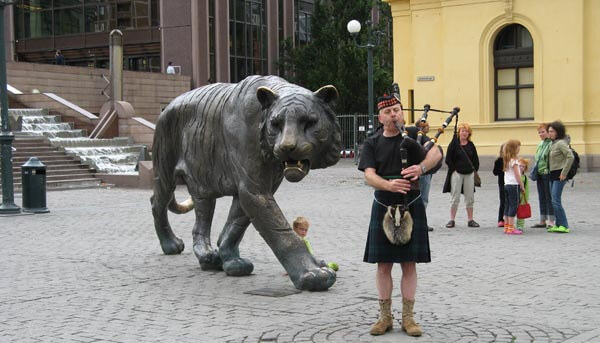 The country is also famous for its Viking past, with Oslo hosting the country's largest museum entirely dedicated to Viking history. You can see reconstructed ships and villages and hear mythical tales based on Norway's famous trolls. In the centre of Oslo you have Vigeland Park, which is filled with many gorgeous sculptures, of which the angry baby is the most famous one. You can also go on a boat tour and visit a tranquil island or go on a day hike through one of the city's many forest trails.
Though most people probably do not know this, but there are just as many things to do in the summer as there are in the winter. Norwegians generally love their outdoor activities; in the winter they go alpine skiing or cross-country skiing through the beautiful forests where you will not find another soul. During the summer many Norwegians leave their city home to go to their cottage by the coast, called a 'hytta', where they enjoy swimming, boating, fishing, water skiing etc.
Finding reasonably priced accommodation in Norway can be quite tricky, and as Oslo is one of the most expensive cities in the world, dining out every night may prove a bit of a problem. One way to cut down on restaurant bills would be to rent an apartment for your stay in Oslo, which could also work out cheaper than the local hotels.
If you are lucky enough to spend some more time in Norway and see more than just Oslo, you should try to take a trip to Bergen by train, for not only is Bergen an incredible city, the train's scenic route is well-worth it. Other popular destinations are the Fjords in Stavanger and the most Northern tip of Norway where you can see the polar bears and the northern lights.
Most people who visit Norway are overwhelmed with its beauty - and do not want to leave!
Photos by Moyan_Brenn (1) and NatalieMaynor (2) on flickr
You should follow me on twitter here.