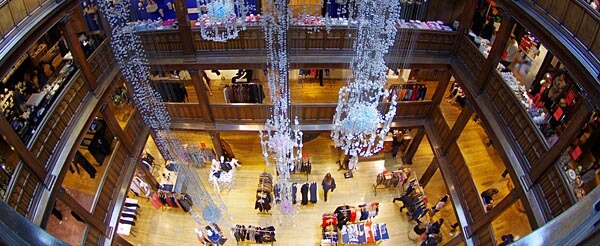 So you are visiting London and want to bring back souvenirs and items to commemorate your trip but you don't have a long time to shop and even less time to peruse different establishments. Well luck is on your side as all you have to do is go shopping at Liberty on Regent Street and get your heart's desire.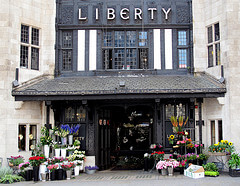 Housed in a baroque Tudor building, Liberty has been open since 1875, so it is steeped in history and tradition but still has a modern edge and stays very contemporary. There are many trendy shops showcasing the best of British and international fashion. You can find Marc Jacobs, Kenzo and Sessun and Alexander McQueen.
This treasure trove is chocked full of specialty stores. If you are a gentleman and feel the need to feed dapper then head on down to Murdoch Barbers who will pamper you skin to perfection. For the ladies a trip to Margaret Dabbs Spa is absolute bliss.
Do you want something for your floor, then Rugs and Carpets will have the finest selections of Orientals. Likewise if you need furniture, there is a huge selection in all styles from country chic to contemporary.
For the homemaker there is a haberdashery with needlepoints and pin cushions. If she also need candles there is a huge selection of scented, unscented and exotic scents. Have an event coming up then the florist Wild At Heart can deliver with stunning bouquets which can be custom made for a reasonable price.
Liberty also sells wallpapers, fabrics, candies and chocolates and has a wide variety of restaurants that caters to many diverse tastes. In fact the most difficult thing a customer may encounter is to decide where to shop. But no matter where that occurs, Liberty is top notch, and delivers service that is second to none.
Liberty address and hours
Liberty
Regent Street
London
W1B 5AH
Liberty is open seven days a week: Monday - Saturday 10am - 8pm, Sunday 12pm - 6pm.
Advertisements:



Photos by Badly Drawn Dad (1) and canonsnapper (2) on flickr
You should follow me on twitter here.