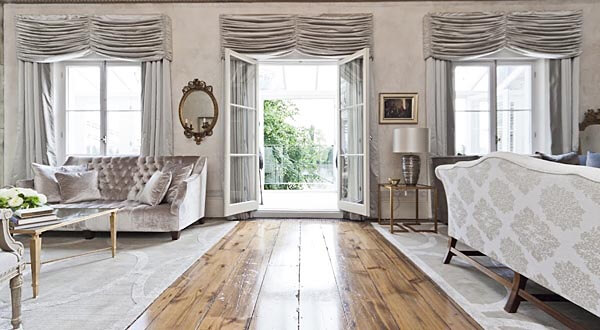 If you are fortunate enough to travel for leisure with a modest to large budget, then you probably already fit into the 'flashpacking' category. It's a term given to those who like to travel, but aren't afraid to throw a little caution to the wind when it comes to budgeting. This guide will highlight some of the best flashpacking options for your next trip to London, away from the usual tourist haunts.
Eat alongside the upper crust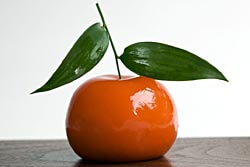 Rub shoulders with the cities high fliers in one of the most inventive restaurants in Central London; Dinner by Heston Blumenthal. Located in affluent Knightsbridge, this gastronomic delight was created for celebrate a range of dishes inspired by historical British recipes.
Delights include c1660 savoury porridge (made from beetroot and cod cheeks) to the infamous 'meat fruit' (pictured), a smooth chicken liver parfait disguised to look like a mandarin. The dish, which harks back to a 1500's recipe, is a hat tip to a time in British food history where creativity and playfulness was prevalent in many kitchens of that time.
Stay in an 'unhotel'
If you are tired of tired and grubby hotels, then it may be time to stay in a onefinestay apartment. The luxury rentals business founded in London offers stylish rentals across the most popular areas of Central London and (more recently) New York City.
The company works by taking luxury homes around the city and turning them into boutique hotels when the owner is out of town. Each home is given a deep clean, fresh linens and fluffy towels and a free iPhone for each guest to use during their stay.
Advertisements:



Homes range from £100($150) per night for a one bedroom apartment to over £1,000($1,500) per night for a large three bedroom property in desirable West London.
Travel in style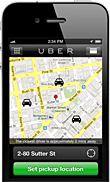 Are you late for a very important date? If so, then hopping into an Uber cab is a flashpackers dream. The company, which is described as an 'on-demand car service' allows you to be chaperoned around the city in luxury cars at a fraction of the price of an equivalent limousine or executive car service.
Launched in San Francisco, the firm has now expanded across the world including a number of major European cities.
Cars can be booked through the Uber app (pictured) and will often arrive in under 15 minutes depending on your location. You can also store your credit card details in the app, which allows you to pay instantly through the phone, rather than in cash.
You should follow me on twitter here.