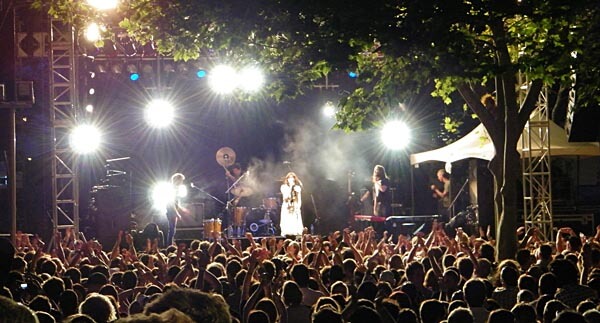 St. Jerome's Laneway Festival began in Melbourne in 2004. It was the brainchild of Jerome Borazio and Danny Rogers to create a music festival that would find what was new and great in music and bring it to unique settings. The lineup is mostly indie rock and combines Australian bands with international acts. The unique atmosphere and sound environment was designed for small crowds with the first one only getting 1400 attendees.
It originally started at St. Jerome's, which was shut down in 2009. Melbourne was the birthplace but the show soon began to grow. Sydney was added to the bill in 2006, followed by Brisbane in 2007, Adelaide in 2008, and Perth in 2009. The show was then became international with the announcement of an added stop in Singapore in 2011. Today, the St. Jerome's Laneway Festival is considered Australia's most insurgent and unique pop music event.
Advertisements:



The 2012 festival is scheduled to begin in Brisbane on January 28th. It is scheduled for Auckland on January 30th, Melbourne on February 4th, Sydney on February 5th, Adelaide on February 10th, Perth on February 11th and will hit Singapore on February 12th. Just a few of the acts include Active Child, Chairlift, Austra, DZ Deathrays and Girls, just to name a few. If you're in Australia, it's definitely worth it to take a peek at these incredible acts.
Photo by Michael_Spencer on flickr
You should follow me on twitter here.