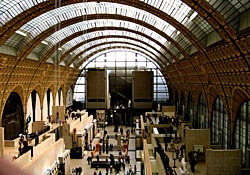 SmarterTravel.com's new "Free Travel Special Report" uncovers free (or nearly free) travel deals and offers a comprehensive list of attractions at top destinations around the world that won't cost the consumer a single penny.
Advertisements:



"Given the current state of the economy, we at SmarterTravel want to make sure we're giving people the most up-to-date money-saving information," said Executive Editor, Anne Banas. "Our list spans activities in the most popular destinations with tips on free travel benefits that can make a vacation a little easier on the wallet."
Top free (or nearly free) travel deals of the season:
Travel Like Honeymooners: Club Meds' "Seven-Day Weekend" package is back, promising seven nights for the price of three at eight of its all-inclusive resorts. You must book by December 15 and travel by February 13 to take advantage of the promotion.
Surf a Couch: Sometimes hostels just aren't cheap enough, so why not crash for free with one of the nearly 800,000 members of the Couch Surfing Project, a worldwide network that helps travelers link up with hosts offering free accommodations. The mission of the network is to promote cultural exchange through free hosted overnight stays.
Head to Truly Budget Hawaii: Families staying at ResortQuest Hawaii hotels can take advantage of free meals and free attractions and admissions for kids year round. There are 26 participating hotels and condo resorts located on Oahu, Maui, Kauai, and the Big Island.
SmarterTravel's list of free attractions:
You should follow me on twitter here.