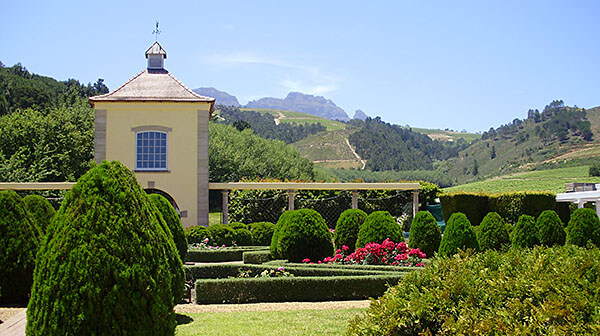 A Beginner's Guide to South African Wines
When you think of the major wine-producing regions of the world, certain areas are bound to come to mind. California. France. Australia. New Zealand.
One region, though, that has only recently been gaining traction despite a long history of wine production is South Africa. Because of boycotts on South African products due to the country's practice of Apartheid, for much of the 20th century the world was largely unaware of this region's achievements in wine production; however, when Apartheid ended, wine exports grew — and now South Africa is one of the world's leading producers of wine, and a popular destination for oenophiles from around the world.
South African Wine: The Basics
Within an hour's drive of Cape Town, there are five distinct wine-producing areas. The closest is Constantia, considered by many to be the birthplace of South African wine. In this region, you'll find a large concentration of sauvignon blanc vineyards, along with a few other varietals. Constantia is where you'll find the Groot Constantia Estate, the oldest winery in South Africa and a prime example of the Dutch influence on the country.
The largest region of wine producers near Cape Town is the Stellenbosch Wine Route. With more than 200 wineries, this is the place to go for red wine and small-batch wines. The town of Stellenbosch is an attraction in itself, with tree-lined streets, exceptional architecture and a number of fine restaurants.
Those who prefer white wines may wish to travel the Helderberg Wine Route, considered a sub-route of Stellenbosch. Taking advantage of the cooler mountainside location, the wineries along this route — which is just 15 minutes from the Cape Town Airport — produce interesting and unique vintages. The region is also small, making it ideal for a day trip from the city.
If you want spectacular scenery with your wine, travel the Franschhoek Wine Route from the city. This route snakes up into the mountains, where the climate mimics that of France — meaning this is the place to find classic French wine varieties, including pinot noir, sauvignon blanc, merlot and cabernet sauvignon. This area also includes a sub-route of nine sparkling-wine producers. By some accounts, the Franschhoek region produces the best of South African wine, and if you have limited time to explore, this is the place to go.
Finally, for those who want to explore something new, the Durbanville Valley area, just 30 minutes from the city, is the place to see where the newest wine varieties are being developed — and explore some of the best food the region has to offer. Wines here tend be fruitier than others but pair well with the culinary masterpieces coming from the kitchens at the restaurants and inns that dot the area.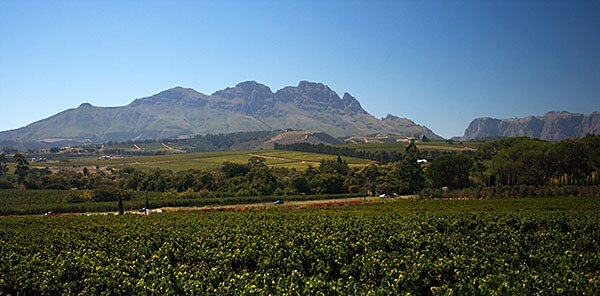 Exploring South Africa Wine Country
With air tickets to Cape Town more affordable than ever, planning a wine-inspired trip to South Africa is entirely achievable; in fact, you could plan an entire holiday around visiting the wineries and still not experience all the region has to offer.
Advertisements:



If you are new to South African wines, your best bet may be to hire a guide, or purchase a ticket on one of the many wine tours offered from Cape Town. From day tours that include transportation, tastings and a meal, to multiday excursions that combine winery tours with safaris into the South African wilderness, you can choose from a number of options from experienced guides that will help you customize the experience to your expectations.
Of course, for those who like to blaze their own trails, the wine region surrounding Cape Town offers accommodations ranging from romantic, secluded inns to five-star hotels, as well as attractions designed for those who might not want to spend their whole holiday sipping wine. Shopping, spas and natural areas provide a respite from the vineyards and vino.
For anyone who loves wine, or who simply wants to experience a long overlooked aspect of South African culture, exploring the wineries of the Cape Town region is a worthwhile adventure. So pack your favourite glass and a sense of adventure, and prepare to experience some of the best wine in the world.
Photos by j.knutzen (1) and Poo-tee-weet?(2) on flickr
About the Author: Writer Jan Spencer covers food and wine for several blogs and magazines. While visiting South Africa several years ago, she tasted a sauvignon blanc she called "life-changing" but still considers Australian Shiraz her favourite wine.
You should follow me on twitter here.