Introduction to Cambridge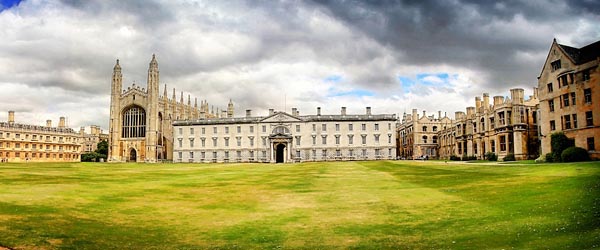 Cambridge is a great place to visit. While visiting London, why not make a day trip to Cambridge? Trains from London to Cambridge run frequently and make the trip in less than an hour. Upon your arrival in Cambridge, the choices of things to do and see may overwhelm you.
You have so many options to choose from. Cambridge is, of course, known for its university and colleges and the area around them is very beautiful. Old cobblestone streets, parks and bridges are all part of the appeal of this area of the city. Why not visit the "Cambridge University Press Bookshop" where books have been sold since the 1500s? Or explore the many chapels and colleges, including Kings College which is the largest of the chapels. You can also climb up the tower of Great St. Mary's College (built in the early 1600s). From this vantage point, you can get a great view of the city.
If you would rather have an expert show you around, there are many tours available in Cambridge to show you the sites of the city. If you're brave you can even join in on a ghost tour held in the evenings.
Cambridge is also known for its shopping. From small boutiques to large shopping centers, Cambridge has it all. And don't forget to grab a great lunch or dinner, maybe in a typical English pub?
You will have a wonderful time in Cambridge and I'm sure you'll soon want a return visit.
Photo by Christopher Chan on flickr