Introduction to Isle Of Wight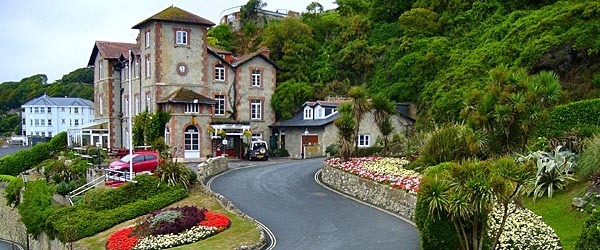 Since Victorian days, the Isle of Wight has been a premier destination. Located in the English Channel, it is the largest island off the coast of England. With its rich history and lovely landscape, the Isle of Wight is the perfect place to spend a fabulous vacation. Home to poets Swinburne and Tennyson, as well as the summer residence of Queen Victoria, its picturesque setting and exciting history are just some of the attractions; music, sports, wildlife and a host of resorts are part of the island. Picturesque hotels, bed and breakfasts, self catering cottages and charming lodgings make a stay unique.
History Attractions
One can visit the Wight History trail to see the memorial to the poet Alfred Lord Tennyson, which sits high above Freshwater Bay in the southern area of the island. Queen Victoria's favorite, Osborne House is open to visitors and is one of the more popular attractions. Additionally, the History Tour tells of adventures of past, including dinosaurs, imprisoned royalty, inventors, Romans, wreckers and smugglers, rock stars, medieval knights and much more.
Walking Tours
Some of the best sightseeing here can be done on foot. Pastoral views, beaches for miles, stunning cliffs and rolling hills are just some of the natural sights that await the visitor.
Water Sports
Sailing, windsurfing, surfing, kayaking, canoeing, catamarans and more are all available here to suit the whole family. Professionals teach lessons and will make the vacation an adventure and fun for all; beginning to advanced classes and instruction are all offered.
Cycling Tours
With a marvelous countryside and historic villages, traveling by bicycle is a wonderful way to see the island. Rentals are readily available and can be delivered to a location.
Other Adventures
Falconry can be found on the Isle of Wight, as well as arts and crafts. Visits to glass studios are available, and the process of blown glass is a delight. Festivals happen here year round, and if one visits in June they can experience the Isle of Wight Festival, a major UK music attraction that features well know musicians, such as Bruce Springsteen and Pearl Jam. An array of Carnivals and celebrations also take place in the summer.
Getting There
With a flight to London, road, rail and coach lines connect to the ferry, which has over 350 crossings a day. About two hours from London, ferries leave from Portsmouth, Southampton and Lymington. Traveling by ferry is a delightful way to approach the Isle of Wight. Hovercrafts also run between Ryde Esplanade and Southsea, 7 days a week and can get one there in about 10 minutes.
Visiting the Isle of Wight is filled with natural beauty, history, picturesque vistas and adventure; the choice is yours.
Photo by ronsaunders47 on flickr