Introduction to Leeds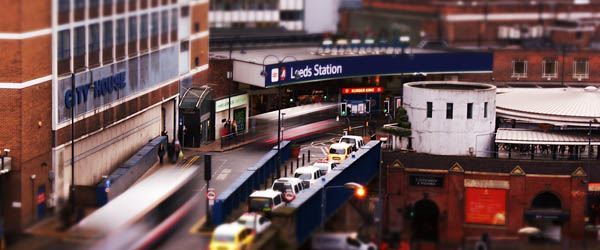 Most visitors to England invariably concentrate on London and its surroundings. Little do they know they are ignoring a wealth of history in the other cities in England. One of the more interesting places to visit is the enchanting city of Leeds.
Located just 204 miles from London, Leeds is loaded with history and plenty of pride. After suffering through some tough economical times the town rebounded with a vengance to showcase its charms to the world.
If you are travelling with friends or family you may want to use the City Square as a meeting point. It is located across the city railway station and it is anchored by a famous statue of the Black Prince. Local jokingly dub the square as the hub of Leeds.
Next you might want to visit the Waterfront, a bustling mixture of modern shops, trendy cafes and restaurant. Next you might want to head over to Tropical World which has the largest collection of exotic plants in the UK. Another must have visit is the Eureka Museum for Children. This delightful is designed to stimulate and enchant the child in all of us.
Hungry? Then head over to Turks Head Yard if you want to know what life was like in ancient times. Thankfully the food is very modern and delicious. How about a relaxing way to pass the afternoon, then get a ticket for a ride on the Embsay and Bolton Abbey Steam Railway. It gives a leisurely ride through the picturesque Yorkshire Dales and surrounding countryside.
There are many ways to experience this charming city. Some of them are through walking tours and boat tours which takes one along the River Aire.
And finally for a good laugh head on over to The Leeds Civic Theatre or the West Yorkshire Playhouse. Odds are whatever your fancy, Leeds will be able to deliver it and then some.
Photo by JamesHolden on flickr