Introduction to Toronto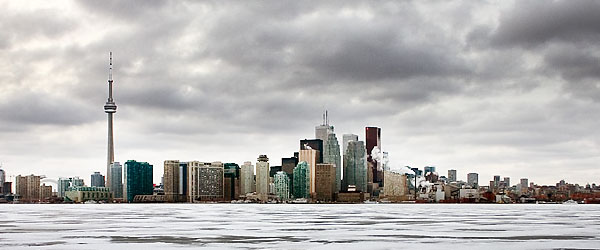 When you come to Toronto, Canada from the United States, you will find a cosmopolitan center that feels at one and the same time very familiar and very different from anything you have experienced at home. That means it is comfortable enough to navigate for the new traveler but interesting enough for the seasoned traveler to explore for many days. English is the official spoken language, but you can hear everything from Chinese to Indian to French spoken in its streets. The number of languages reflects the variety of cultures and cuisines that can be found here.
You can fly directly into Toronto or you can fly into Buffalo, New York, and rent a car or take public transportation such as a bus into the city. Summer is lovely in Toronto, but spring and fall are also nice, and winter has its own special beauty. If you come in winter, you can ice skate on the pond that is specially created outside of the City Hall for just that purpose. And of course there is always ice hockey, a national passion among the people here.
Toronto gives the impression of a city that is built around the idea that recreation is a part of life that is as important as work. There is an area of the city known as the Beaches, where recreational activities abound. There are tourist spots such as the CN Tower where you can eat overlooking the lights of the city at night. There are small neighborhood stores and high end department stores and boutiques. There is something for everyone here.
Photo by wvs on flickr