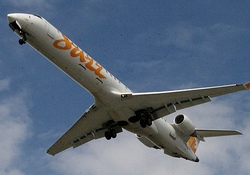 Anyone living in U.S.A. or the UK is suffering from high oil prices, the rise of the Euro, and steeply rising airfares. In fact, those climbing expenses together will be enough to make most stagger once presented with the "new and improved" costs of travel this summer.
What to do about it? These 7 commandments come to mind:
You will use alternative forms of transportation
On short distance trips, you will take cheaper buses or trains instead of air travel, especially the new cheap bus services that travel the eastern U.S. and the Mid West to and from Chicago. These services are also available in all of Europe and the United Kingdom.
Our big list of bus services around the world
And when trains are available, you'll take them as well. They're often faster and cheaper than flying, even in the States.
Our big list of train services around the world
You will advance purchase your airfares
Airfares will obviously become dearer, they will still be cheaper if purchased in advance. With the airlines cutting capacity, there won't be many cheap seats left near your travel date, and the standby queues may be long too. Book early, and follow our tips for cheap airfares.
You will fly with budget airlines
Advertisements:



Because of its prophetic policy of hedging its fuel costs, Southwest Airlines will remain cheaper than other U.S. airlines during 2008 at least. Also, look at Spirit Airlines and AirTran.
In Europe, look at Ryanair, EasyJet, and WizzAir among others.
You will book cheap hotels and motels
Consider staying at a budget hotel like Comfort Inn. Or even a Motel 6. In Europe, try Travelodge and Hotel Formule 1.
And if you have some more time to look for cheap accommodation, take a look at our comprehensive list of tips for booking cheap hotel rooms.
You will take public transportation to the airport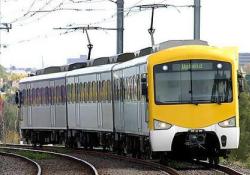 There's always a public bus used by airport personnel and flight crews. And if you bring your own food to the airport or even, the horror!, onto the flight, you'll save more money.
You will cut costs by renting a vacation home
Book a villa or apartment at the destination instead of a standard hotel. You will turn to Vacation Rentals by Owner, HomeAway, Holiday-Rentals.co.uk, or OwnersDirect.co.uk. Especially for families and groups, this can be very cost effective.
You will consider joining a hospitality club
Join a hospitality exchange like U.S. Servas or Evergreen or a hospitality service like Couch Surfing or GlobalFreeloaders.com. Those organizations are not limited to foreign destinations but have thousands of members in the United States. Also consider using a vacation exchange like HomeExchange.com to obtain a free-of-charge lodging at the U.S. (or Canadian) destination, by swapping your home for another member's.
In doing all this, you will first swallow your pride
Once you have, you will get angry. Because a number of U.S. Senators have worked against a functional rail system in America for decades and it's now near impossible to travel by train anywhere but on the East Coast. It's about time that we all get a train system to rival those in Europe!
You should follow me on twitter here.