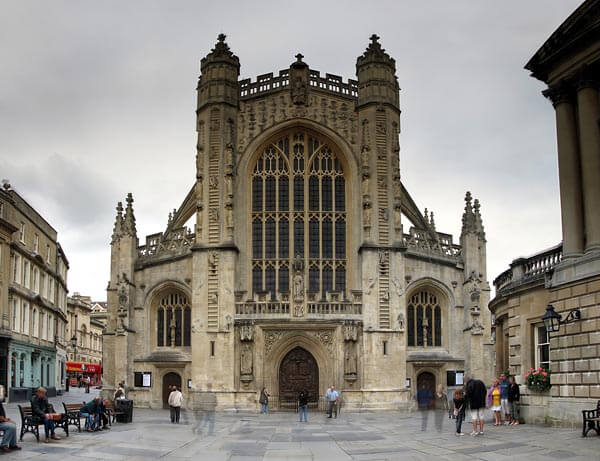 The old roman city of Bath in Britain is home to more than the roman baths and Victorian glamour. It also houses the Bath Abbey, a glorious church built in 1499 on the same spot as an older church, constructed in the 8th century. Today, it is a living Christian church with an active congregation, featuring prayers and holy communion.
But as it is situated in the center of the city of Bath, it is also a great place to visit for the views of the city. You can actually go up in the tower and stand on the top of the roof, giving a great view. The Tower Tour also takes you "behind the scenes" of the church, where you can see the back of the clock, for instance. Great for kids, but they have to be accompanied by their parents, and not expensive at 5 pounds for parents, 2.50 for kids. You can't book in advance though.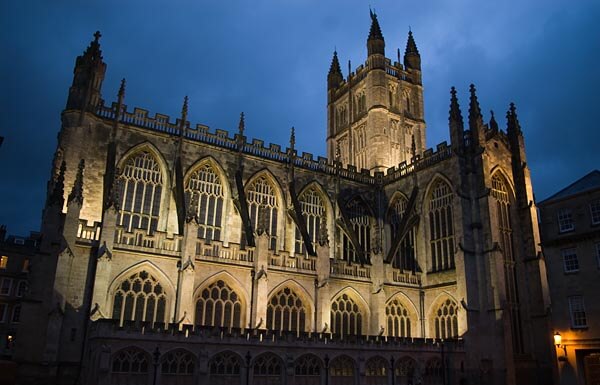 Below the church, you find the vaults - and the historical museum. Remains of the original abbey (used by the Saxons, and pulled down by the Normans to build a Gothic cathedral), and objects from the long history of the abbey are found here, and clearly explained.
Sometimes it may be closed for special events, but it is open for the choral evensong, and holy communion until 11 PM on most Thursdays. Sitting in the back and listening in to the service is a special experience, whatever your faith.
Bath Abbey address and hours
Bath Abbey
12 Kingston Buildings
Bath BA1 1LT
Phone: +44 (0)1225 422462
Advertisements:



Museum: Every day 10 am to 4 pm (to 5.30 pm in summer).
Abbey: Every day 9 am to 6 pm (4.30 pm in winter)
Photos by Ian Muttoo and sunface13 on flickr
You should follow me on twitter here.