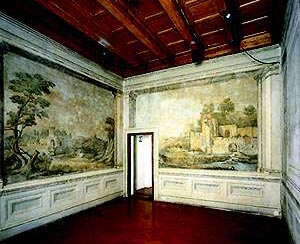 Florence, Italy, is an overwhelmingly beautiful city. Every corner you turn and every building you enter seems to lead you to artwork from the great masters. One place you shouldn't miss when you're there, however, is the Casa Buonarroti at Via Ghibellini 70. It began as a 17th century residence of the Buonarroti family. If the last name sounds familiar, that's because it belongs to the relatives of Michelangelo.
Advertisements:



From its beginnings in 1630, the house was designed to showcase the works of their famous ancestor as well as other great artists. It's now a museum with floors for paintings, sculptures, and historical memorabilia. Michelangelo's
"Madonna of the Stairs" is here, among other great works.
The museum is open from 9:30am till 2pm on most days except Tuesdays and major holidays, which in Italy include Easter, Christmas, January 1, May 1, and August 15. There is a small admission fee.
You should follow me on twitter here.