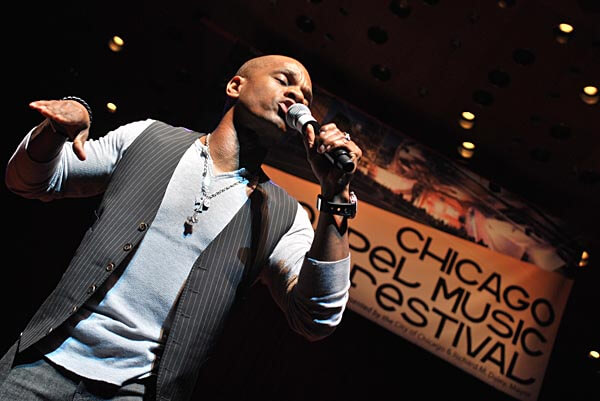 Since the mid 1900's, Chicago has been a cultural hotspot for the development of gospel music, a style that developed from influences of musical genres like jazz and rhythm and blues. As a celebration of this tradition, Chicago has hosted the annual Chicago Gospel Music Festival, a summer event ripe with spirit, soul, and community for over twenty five years. Held in Chicago's breathtaking Millenium Park, the event features both locally and internationally renowned gospel singers in the Jay Pritzker Pavilion. Performances in the Gospel Music Festival are free of charge, and are attended by thousands of gospel lovers and cultural enthusiasts each year.
Advertisements:



As the birthplace of contemporary gospel and the hometown of such legendary groups as "The Staple Singers", Chicago is proud to continue its gospel tradition with this festival. Since 2011, the Gospel Music Festival has been combined with the Taste of Chicago Food Festival, which showcases Chicago's culinary traditions and local cuisines. Visitors can expect a day of relaxation and spiritual connection at the Gospel Music Festival as they take in the sounds and aromas of Chicago's cultural scene.
This event is not to be missed by summer tourists in Chicago – come celebrate an integral part of Chicago's rich heritage at the Chicago Gospel Music Festival!
Photo by Stephane Alexandre on flickr
You should follow me on twitter here.