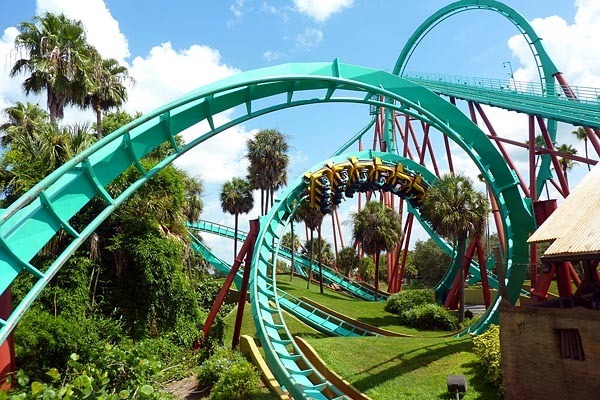 Have you ever dreamed of traveling to Africa, but found it to be too costly? Well, Busch Gardens in sunny Tampa, Florida, is your chance to get that African experience at a fraction of the price. With areas of the park themed after Egypt, Morocco, the Congo, Stanleyville (now known as Kisangani, in the DR Congo), Timbuktu (a city in Mali), and Nairobi, you can get a feel for culture and animal life found on this far off continent.
Busch Gardens Tampa Bay has a truly world class variety of rides, shows, and attractions to entertain all visitors. As far as roller coasters go, the park currently boasts six, including children friendly "Cheetah Chase", traditional wooden designed dueling car "Gwazi", inverted free-flying "Montu", and height dizzying "SheiKra", among others ("Kumba" and "Scorpion"). No thrill seeker's life would be complete without a day in this park.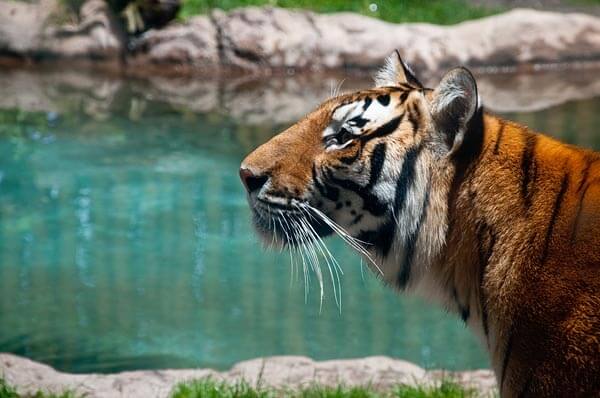 Advertisements:



For park goers looking for a more relaxed vacation, Busch Gardens is also a first class zoo, with plenty of exhibits and low intensity rides that bring you up close and personal with some of Africa's unique wildlife. In the Myombe Reserve, guests can enjoy a close look at endangered gorillas. In the Edge of Africa walk-through exhibit, visitors enjoy Savannah favorites like lions, hyenas, hippos, meerkats, and more. For a little extra, guests can head to the Serengeti Plain and hop in the back of a jeep with an expert guide to mingle with giraffes, zebra, gazelle, and many more African creatures.
If you need a way to beat the heat, Busch Gardens offers indoor air conditioned shows at the Moroccan Palace and the Timbuktu Theater. On a hot day it's also worth visiting the replica of King Tutankhamen's tomb, which walks you through the excavations that took place in the early 20th century.
Visiting Busch Gardens in Tampa is truly one of the great theme park experiences in the state of Florida. If you plan on visiting Mickey Mouse in Orlando, be sure you don't forget to make that extra drive down to the Tampa Bay area for this unique attraction.
Busch Gardens address and hours
Busch Gardens
10165 N McKinley Dr
Tampa, FL 33612
Open daily 10 am to 6 pm.
Photos by Lawrence Rayner (1) and Loren Sztajer (2) on flickr
You should follow me on twitter here.