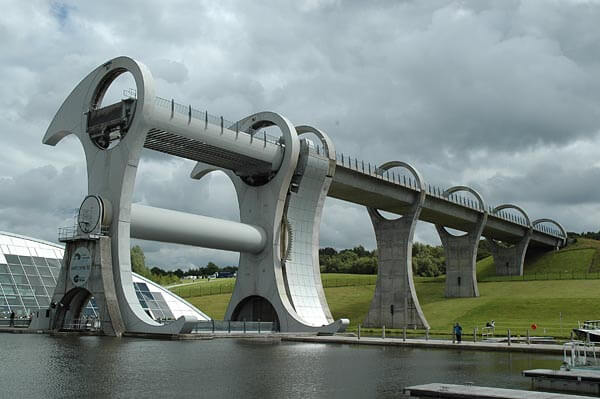 Located near the town of Falkirk in Scotland and sitting on the connection of Forth and Clyde Canal, the Falkirk Wheel is a marvel of technology and architecture. Inaugurated by Queen Elizabeth II on 24 May, 2002, it was originally built to lift boats from Forth and Clyde canal and set them at the level of Union Canal at a height of 35 meters. Shaped like a giant Celtic double-headed axe, this wheel rotates seamlessly and provides breathtaking panoramic views to the tourists on the boat it carries.
The Falkirk Wheel Experience is a one hour roundtrip boat ride that starts with boating from the visitor center to the lower gondola of the wheel lying on the joint of Forth and Clyde canals. From there you can enjoy a 15 minute ascend to the Union canal while relishing the amazing scenic beauty and views offered by the ride. At the Union canal the boat will sail to other tourist attractions like Roughcastle Tunnel and Antonine Wall and return to the upper gondola of the wheel, which will gracefully carry you down over the visitor center. This trip is equally favored by tourists and locals, so make sure you book your seat in advance.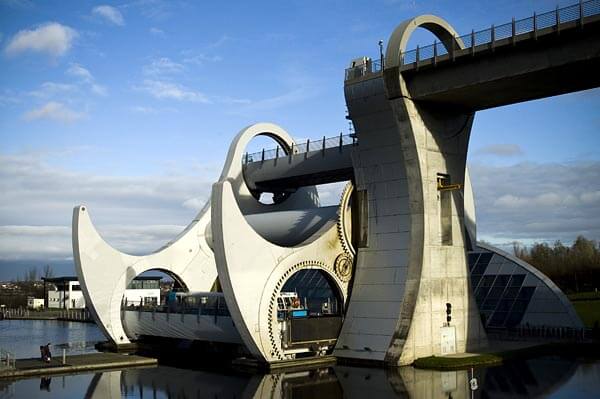 To reach Falkirk Wheel, you can either catch a train from the Scottish cities of Glasgow or Edinburgh to Falkirk Grahamston or Falkirk High Stations. From there it is quick taxi drive to Falkirk wheels. The wheel is open to visitors from March to October, seven days a week, from 10 am to 5.30 pm and the boat trip costs around 8 pounds per person. Enjoy this marvelous travel experience with your friends and family and besides getting a discount up to 10 percent, you will cherish the memory for a long time to come.
Advertisements:



Photos by DaveWilsonPhotography (1), and lewishamdreamer (2), on flickr
You should follow me on twitter here.