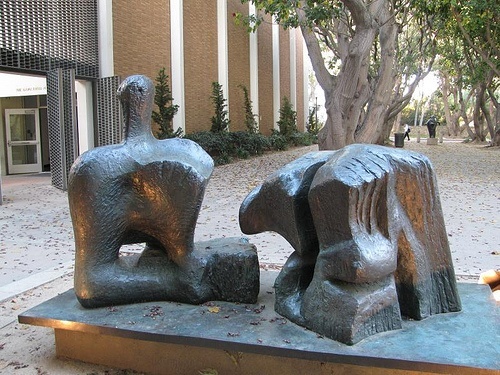 The Franklin D. Murphy Sculpture Garden at the UCLA North Campus is one of Los Angeles' hidden gems. The garden hosts one of the greatest outdoor sculpture collections in the United States. The greenery around each sculpture is beautiful as well, providing a very atmospheric experience for visitors.
Some of the sculptors featured in the garden are by Alexander Calder, Deborah Butterfield, and Gaston Lachaise. The sculpture garden is very peaceful and is a wonderful place to spend an afternoon. From traditional stone sculptures to more abstract ones made of wood or metal, there's plenty to admire as you walk through the garden.
Advertisements:



Photo by stevendamron on flickr
You should follow me on twitter here.