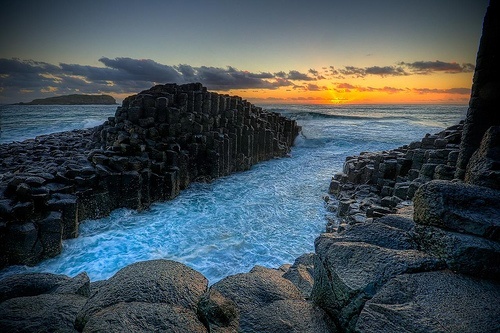 Maybe you're a fan of nature and think you've seen every kind of nature preserve there is. However, there's one in Northern Ireland that is fairly rare. It's called Giant's Causeway, and it looks like something from prehistoric times. That's because it is from those times.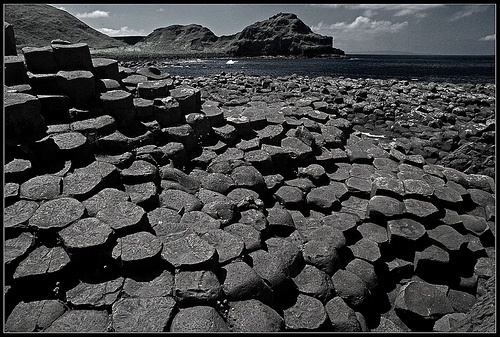 Advertisements:



Giant's Causeway is composed of 40,000 or so basalt columns that interlock to form what looks like solid ground. It was formed by intense volcanic activity some 50 or 60 million years ago. When the lava cooled and fractured, it formed the columns that we see today. Of course, being in Ireland, there are many legends associated with it, such as one that names an Irish warrior as the one who built it so he could walk over to Scotland to fight another warlord.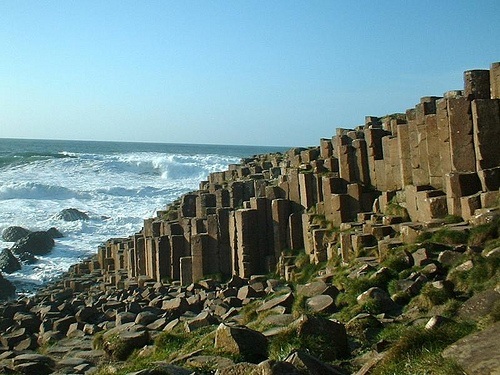 It's been named a National Nature Reserve and is also a World Heritage Site. The Giant's Causeway is the fourth Natural Wonder of the British Isles. Tourists come to walk about a half mile on the columns to the edge of the sea. There are several walks that can be taken while you're there, and all of them have different views of rock, sea, and native wildlife and fauna that will leave you in awe.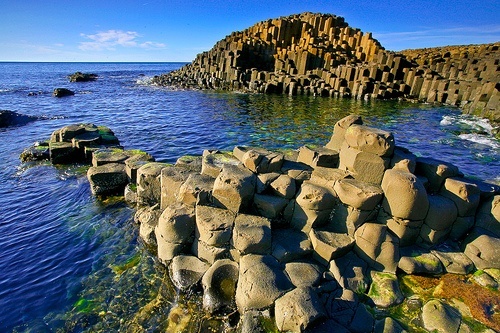 It's located on the Antrim Coast of Northern Ireland. Get there via the Ulsterbus Service, which runs in spring, summer, and early fall, if you don't want to walk. The buses are accessible to those with disabilities.
This is an beautiful spot that will have you experiencing the natural glories of the Irish coast and transport you back to ancient days.
Photos by Christolakis, Andrew D Hurley, TM TM, and Andras Jancsik. All on flickr.
You should follow me on twitter here.