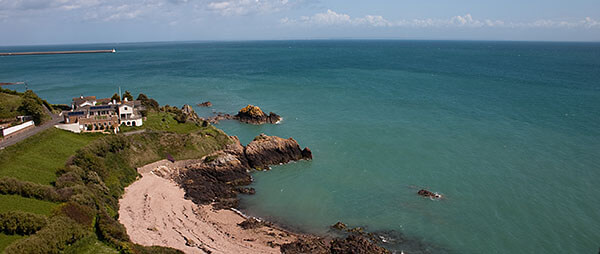 The largest of the Channel Islands, Jersey is an intriguing blend of British and French influences to make it a fantastic destination for any holidaymaker who appreciates a beautiful natural landscape. If you enjoy long coastal walks, relaxing on long sandy beaches and sampling the delicious local seafood, Jersey is probably the ideal holiday location and will not disappoint.
Though Jersey is relatively small, there is plenty to explore and you'll find yourself stunned by the beauty you encounter all over this fascinating island. For those who are thinking of visiting Jersey on holiday, we've put together a brief guide to what there is to see and do.
Accommodation
For a small island, there are an incredible number of hotels, hostels, campsites and bed and breakfasts for tourists to stay in and visitors are largely spoilt for choice. If you want to stay in a slightly busier area close to restaurants, bars and shops, it's best to look at the capital, St. Helier. This small but bustling harbour town is where you'll find most of the best eateries on the island and is also considered the focus of the island's shopping and nightlife scenes. 
Attractions
Jersey's main attractions are its beautiful natural landscapes and quaint villages, though there are a number of landmarks also worth visiting. The Jersey War Tunnels are a fascinating attraction for anyone interested in World War II history and the part Jersey played during that time.
Grosnez Castle is an impressive monument to Jersey's history while sporty families will also appreciate the large amount of adventure activities and water-sports available on the island.
Eat
Jersey boasts a number of fantastic restaurants, including three Michelin star establishments covering a wide variety of cuisines. While the French and British culinary influence is most prominent, you'll also be able find Indian, Mexican and Chinese restaurants as well as fast food chains. Make sure you try the seafood if you enjoy delicious, fresh local dishes.
Transport
An increasing number of people now arrive on the island by plane, though there is still a ferry service operating from the island of Guernsey. Jersey airport is serviced by a number of popular airlines and cheap airfares are becoming far more common. When you arrive on the island, you can travel by bus or taxi though by far the most popular option is to rent a car and drive Jersey's beautiful roads yourself.
Advertisements:



Photo by Veraldar Nagli on flickr
You should follow me on twitter here.