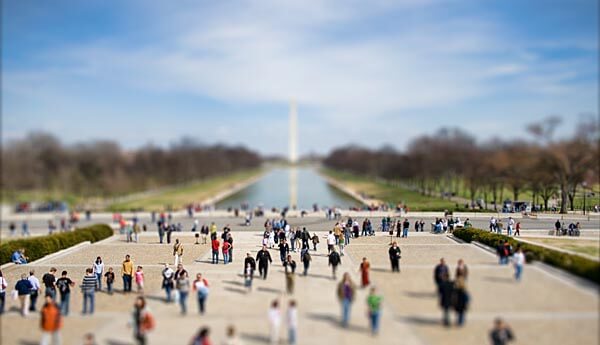 Few national sites can be as familiar to the American public as the National Mall in Washington, D.C. Stretching nearly two miles from the steps of the Capitol building to the stately Lincoln Memorial, the broad, grassy mall is ringed by some of the most significant galleries and museums in the United States. A visit to the mall is an exercise in people watching, as nearly 24 million people visit each year. On public holidays such as the fourth of July, the mall will be packed with jubilant partygoers.
For your visit, however, you may want to plan a time when there is a little more breathing room – it's especially lovely in early spring. The key element to a day on the mall is a good pair of walking shoes, because you will find yourself drawn from monument to museum as you stroll along.
The list of sites you can visit along the mall would take a book to explain, and for that reason we recommend that you allow as much time as possible for your visit. Many of the sites, like the mall itself, are free of charge and open 24 hours a day. It is quite moving, in fact, to visit the mall after dark, to view some of the monuments such as the Lincoln Memorial, where the immense statue of the craggy-faced president is awash with lights.
Advertisements:



Much of your time of the mall could be spent exploring the many museums of the Smithsonian Institute, which stand like sentinels on the north and south edges of the mall. Check out the superb collections at the National Gallery of Art or the Freer Gallery, or enjoy an afternoon at the kid-pleasing National Air and Space Museum. For those interested in history, there is the elegant Vietnam Veterans Memorial and the U.S. Holocaust Memorial Museum. Bring a picnic lunch and relax by the Tidal Pool with your sandwiches, or eat in the cafeterias found in most of the major museums.
The one drawback to visiting the Mall is the scarcity of street parking nearby, but the Mall is accessible via the Washington Metro, and we highly recommend this efficient and clean subway system as your best bet to arrive at the National Mall unflustered and ready for a day of great sightseeing.
Photo by Daniel Goude on flickr
You should follow me on twitter here.