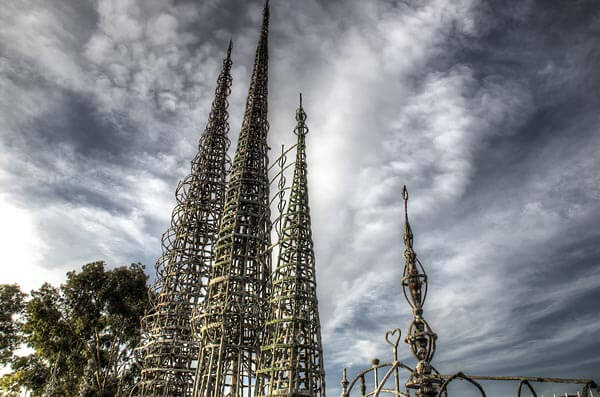 The impressive Watts Towers are a must see on your visit to California. There are 17 of these spectacular structures and two of them are nearly one hundred feet high. You will admire the architecture, a first rate example of American Native art and non vernacular art and find it easy to realize why, in 1990, they were promoted to the status of National Historic Landmark.
Advertisements: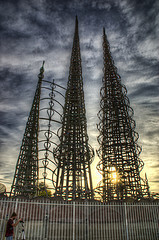 So what is their history? Sabato Rodia, an Italian immigrant, built these towers during the early to middle part of the twentieth century. After his death the towers fell into disrepair until they were bought by film editor William Cartwright and actor Nicholas King, who realized the architectural importance of keeping this property as an historic landmark in the city. When you visit the towers you will soon understand why Cartwright and King wanted to preserve them and also why Watts Towers are now listed as a folk art site on the National Register Of Historic Places, of which there are only nine.
These amazing structures are built of steel with a mortar covering. Rodia did not use machinery preferring to use hand tools and he created beautiful mosaic designs with pottery pieces, broken glass and even broken drinks bottles, with their distinguishable green glass. When you see them you will be highly impressed by the intricacy of the designs and the incredible care that Rodia took when creating them.
The towers are near the Metro Rail LACMTA Blue Line, so are easily accessible to you. Allow plenty of time for your visit as you will want to dwell on the history and beauty of these famous structures.
Watts Towers address and hours
Watts Towers and Art Center
1761-1765 East 107th Street
Los Angeles California
Wednesday - Saturday 10am - 4pm, Sunday 12pm-4pm
Photo by Neil Armstrong2 on flickr
You should follow me on twitter here.