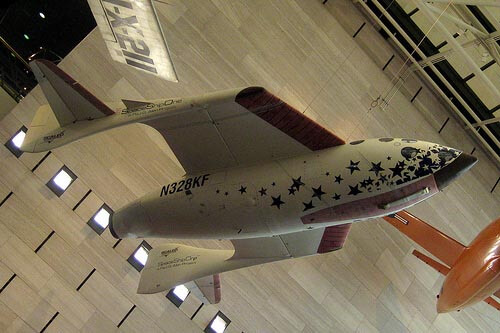 This enthralling science and technology museum is a must-see on any trip to Washington D.C.. With the world's biggest collection of air and space vehicles, you can discover for free how man's mastery of flight has progressed from the Wright brother's famous first flight, through to modern space travel in SpaceShipOne, with exhibits suitable for all ages.
The museum is split over two sites – the more popular is set on the National Mall, but it can be rather busy, and is often crowded with school children. The other site – near Dulles Airport – is much more spacious and features many displays too large to house at the Mall, such as the Space Shuttle Enterprise and a Concorde. This is well worth a visit if staying in Washington for more than a few days, as it's an often overlooked treasure.
The primary Mall site is split into several dozen exhibit areas, so be sure to grab a locator map on your way in to plan your trip, and if time allows, consider splitting your visit over several days to see as much as possible of this fascinating museum. As noted, this site can be busy, so don't necessarily plan to eat in the food court. The National Air and Space Museum also has a good up-to-date website which can help you plan your visit in advance.
This world-renowned museum should definitely feature on any Washington DC visitor's itinerary – and even if you aren't normally a fan of museums, the sheer size and scale of their planes and space vehicles will surely amaze you.
Smithsonial National Air and Space Museum locations and hours
National Mall Building Washington, D.C.
Independence Ave at 6th Street, SW
Washington, DC 20560
Steven F. Udvar-Hazy Center
14390 Air and Space Museum Parkway
Chantilly, Virginia 20151
Advertisements:



Open every day except 25 December from 10 am to 5.30 pm. Admission is free.
Photo by wallyg on flickr
You should follow me on twitter here.