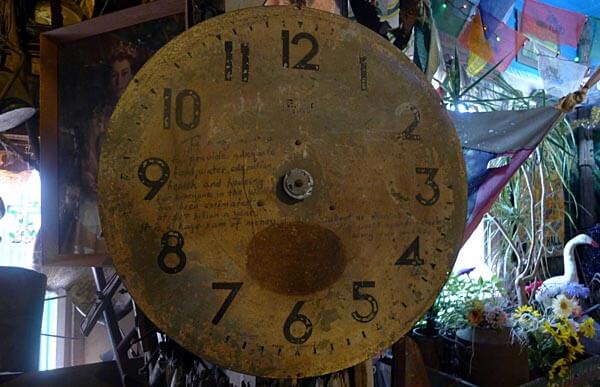 Located in the New South Wales region of Australia, the town of Nimbin sits at the foot of an extinct volcano. It is sometimes called "the alternative capital of Australia" because it has become a haven for people involved in the counterculture lifestyle who have a diverse and tolerant attitude. Although the drug cannabis or marijuana is illegal in New South Wales, it has been prevalent in Nimbin since 1973. That is when the town became a haven for alternative lifestyle artists, musicians, and craftsmen who were advocates of radical social causes.
This alternative culture can be viewed in a rather unique way at The Nimbin Museum. The weird eight-room museum is open to the public for a donation and has a collection of local artifacts, artwork and some information about the history of the area. Believe it or not, if you don't like the museum, you don't have to donate a penny! It is run entirely by volunteers.
Advertisements:



The idea of a "hippy" museum is said to have been thought up by someone who was sitting on a composting "dunny", or toilet, in a jungle commune. After an Aquarius Festival was held in the town in 1973, many of the festival-goers stayed and purchased the old buildings. The museum was originally a second-hand shop that bought and sold old junk but eventually collected artifacts they did not want to get rid of. In 1992, the museum was opened to visitors who had a curiosity about the hippy lifestyle. It was put together by some local artists who wanted to give visitors a feel for the Nimbin culture.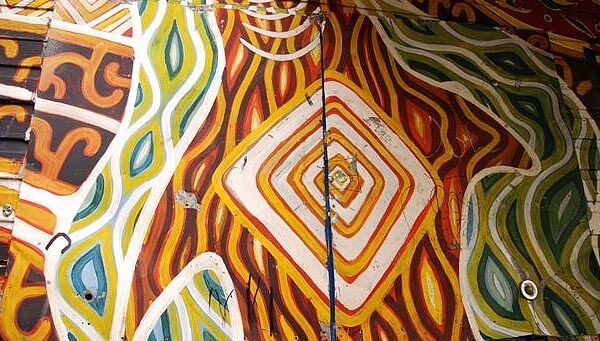 Some of the displays contained within it have helped people become aware of Aboriginal issues. Over the years there have been many attempts to close the museum due to the drug use but so far this unique tourist attraction has held on. Visitors can take a tour through the rooms and paths by following icons of a rainbow serpent that is painted on the floors. A great variety of artists have contributed their work to the museum and it covers the floors, ceilings, walls and even the outside of the buildings.
One of the first stops is the Bundjalung Room, which gives the history of the Aboriginals in painted symbols. A trip through the museum eventually leads to the former Timbarra Café, which is now a halfway house for youths. The Hemp House, the last stop in the tour, displays information on cannabis and the drug culture. If you're looking to learn even more about hemp, stop by the Hemp Embassy just down the street.
The Nimbin Museum address
The Nimbin Museum
62 Cullen Street
Nimbin, NSW 2480
Australia
Photos by crystalluxmore.com (1), and nickyfern (2) on flickr
You should follow me on twitter here.