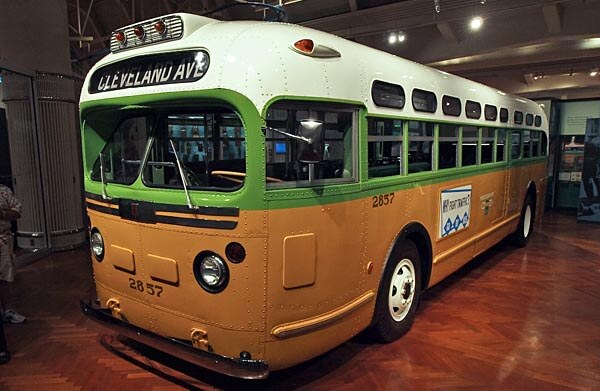 Located in Hershey, Pennsylvania, the Museum of Bus Transportation is an award-winning museum that celebrates the role of the bus in transportation and American history. Partnered with the Antique Automobile Club of America Museum (AACAM), this fascinating site offers everyone from the casual tourist the automobile enthusiast the opportunity to learn about the true story of invention and industry as well as experience buses from as far back as 1912. You can climb inside a number of restored historical buses and marvel at antique memorabilia such as signs and model cars. With detailed historical information including a timeline of American transportation from 1890-1975 and exhibitions just for kids, this museum is perfect for the whole family.
In addition to the regular collection, special exhibitions profile the role of the bus in specific contests. Every June, the Museum hosts a Spring Fling for the community that attracts visitors from all over the country. Just a few short hours from major Northeastern cities including New York, Philadelphia and Washington DC, this unique attraction is worth the drive!
Museum of Bus Transportation address and hours
The Museum of Bus Transportation
161 Museum Drive
Hershey, PA  17033
Tickets are just $10 for adults, $7 for children and free for children under 3.
Advertisements:



Photo by contemplative imaging on flickr
You should follow me on twitter here.