Pennsylvania travel guide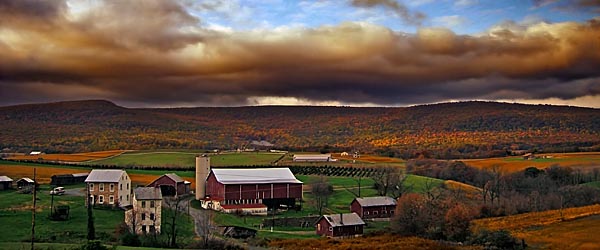 Pennsylvania is also known as The Commonwealth of Pennsylvania. One of the state's boundaries is the Mason Dixon Line. The capital of the state is Harrisburg and the largest city is Philadelphia with Pittsburgh being the second largest. It was admitted to the union December 12, 1787.
Pennsylvania has a large population of Amish people and Quakers. Some of the older Amish speak what is known as Pennsylvania Dutch or German.
There are lots to do in Pennsylvania. You can visit the home of Betsy Ross, Benjamin Franklin's burial site, or the Bolt of Lighting Memorial which is dedicated to Benjamin Franklin all of which are in Philadelphia. You can visit the Liberty Bell located in the steeple of the Pennsylvania State house and the Independence National Historical Park also in Philadelphia. There are also numerous areas you can visit that were battle grounds for the Civil War.
You can a trip to the Amish Country and see their craftsmanship using wood and the quilts that the women sew by hand, making them well work the price you pay for one.
In Pittsburgh you can visit the Carnegie Science Center and Museum of Natural History.
If you are interested in sports you see the Pittsburgh Pirates play baseball in the summer and see the Pittsburgh Steelers throw the football around in fall and winter.
One of the newest memorials to see is the Flight 93 National Memorial, which is just a temporary one at this point in Stoystown. It is where the final plane crashed on September 11, 2001.
No matter what your interests are Pennsylvania has something for you to see or do.
Photo by Nicholas_T on flickr