Introduction to Pittsburgh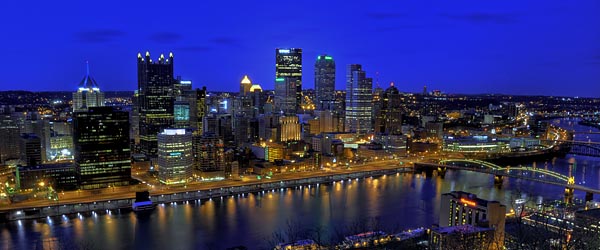 There are many things for families to do and see in Pittsburgh, Pennsylvania.
Mr. Rogers, one of America's most loved children's television hosts, was from Pittsburgh. There is a large exhibit devoted to Mr. Rogers at the Pittsburgh Children's Museum. Here, you can try on dress up clothes, see the neighborhood trolley, and visit the Land Of Make Believe. Even if your children have never heard of Mr. Rogers, you should still make a point to stop at the museum. Your children will love the hands on exhibits!
The Pittsburgh Zoo and Aquarium is one of the top three best children's zoos in the country. One of the unique aspects of the zoo is the long ride up hill using an escalator to reach the zoo entrance.
If you are visiting the area during the warmer weather, you'll want to visit Kennywood Park. Kennywood is over a century old and is known as the Roller Coaster Capitol of the World. Visiting Kennywood is a Pittsburgh family tradition.
No visit to Pittsburgh would be complete without a ride on either the Monongahela or Duquesne Inclines. Before cars, people used the inclines to travel up and down the steep hills in the town.
While you are visiting, be sure to sample the local cuisine. Pittsburgh sandwiches and salads are all served with french fries on top. According to the locals, this is because the steel workers didn't have a lot of time during their breaks to eat their lunch. To save time, they put fries on top of the main course, and ate it all together!
Photo by jstrak on flickr